"In Dublin's Fair City, Where The Girls Are So Pretty, I First Set My Eyes on Sweet Molly Malone…" 
These words will sound familiar to anyone who knows the Emerald Isle. The unofficial anthem of Ireland's capital, Molly Malone or Cockles and Mussels is a world famous example of Irish folk music.
Alive, Alive-Oh!
The song tells the story of Molly Malone, who sells cockles and mussels in the market by day and plies a far less wholesome trade by night. The narrator recalls how the young woman sells her wares in the market with the simple but catchy refrain: "Cockles and Mussels, Alive Alive-Oh!" Tragically, Malone dies of a fever in the final verse. Her ghost wanders the streets of Dublin at night calling out the familiar lines.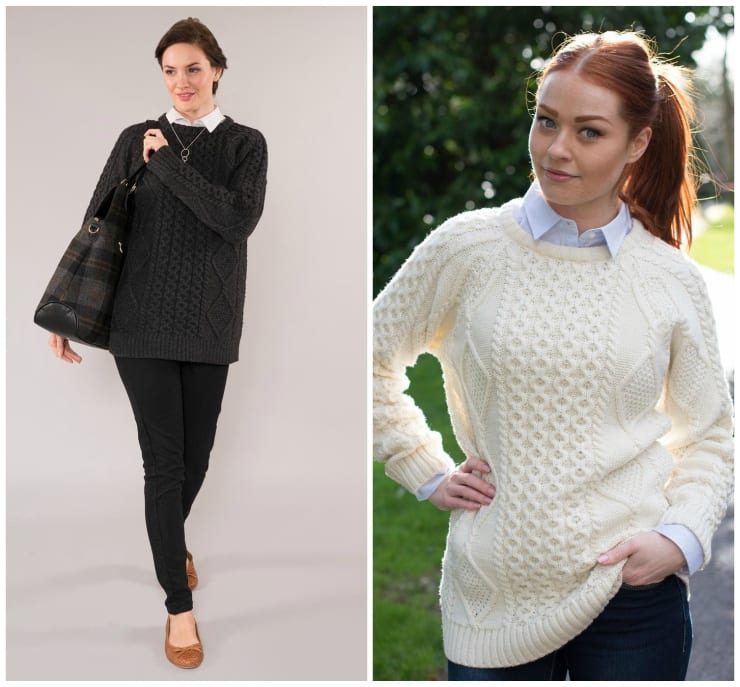 An Irish Icon
Molly's status as a national treasure was cemented in 1988 with the installation of a statue in Grafton Street right at the heart of Dublin City. Designed by celebrated sculptor Jeanne Rynhart, the piece shows a beautiful young woman dressed in typical 17th century garb pushing her wheelbarrow through the streets. The piece was moved to Suffolk Street in 2014 where you can find her just outside the Tourism Office.
The beloved statue has been affectionately dubbed as "The Tart With the Cart" by locals. Molly remains a firm a favorite among visitors to the capital although perhaps not for educational purposes.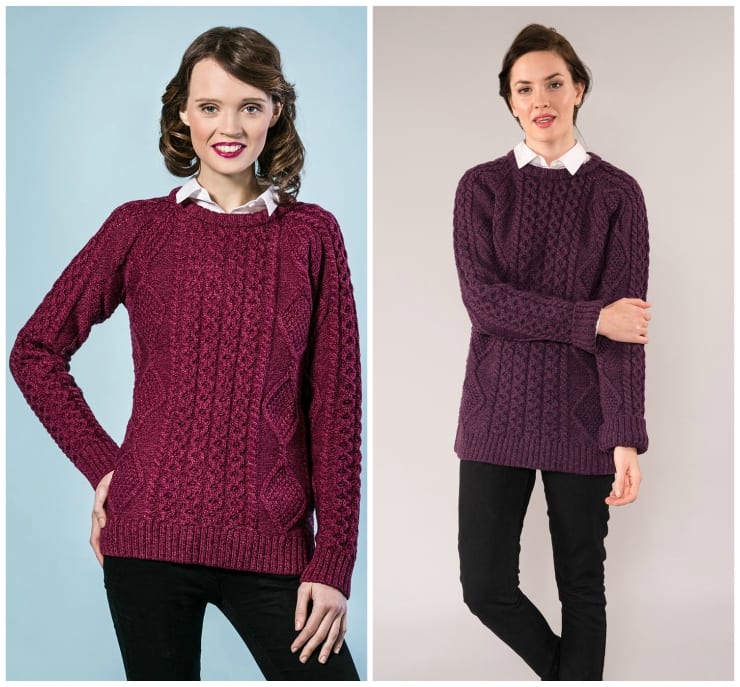 Shop our Molly Aran Crew Neck Sweater