Say it with love. Say it in Irish. 
Melt hearts this Valentine's Day with our favorite romantic Irish phrases. Take inspiration from our guide to impress and delight your sweetheart!
MO GHRÁ THU
Pronounced: Muh Graw Hu
Meaning "You are My Love," this phrase is the most direct Irish translation for "I love you."
via GIPHY
MO STÓR
Pronounced: Muh Store
Literally translating to "My treasure," this phrase is often used to mean "my darling." These words were famously used in the celebrated Irish folk song  A Stór Mo Chroí (Treasure of My Heart). This romantic air was written by Brian O'Higgins (1882 – 1963) during the height of Irish emigration and it soon became an emigration anthem.
CROÍ ÁLAINN
Pronounced: Kree Awh-ling
This charming phrase means "Beautiful Heart." This truly beautiful sentiment has inspired a range of timeless pieces from jewelry-maker, Sabine Lenz at Enibas, which is now available online at Blarney.
ANAM CARA
Pronounced: Man-em Kaw-rah
Coined in 1997 by the Irish poet and philosopher John O'Donoghue, Anam Cara is a relatively new term. It means 'soul friend', or 'Soulmate'. Anam is Gaelic for 'soul', and cara is Gaelic for 'friend'. The phrase comes from the Celtic belief that souls can be connected spiritually, and can create a strong bond. Anam cara can be used to describe a friendship and a love between family, friends and partners.
Learn More About the Anam Cara Philosophy
TÁ MO CHROÍ ISTIGH IONAT
Pronounced: Taw Muh Kree Ish-tig un-at
Use this phrase on Valentine's Day to make your loved one feel truly special. This literally translates into English as "My heart is in you" but a more accurate translation would be "Your heart is very dear to mine."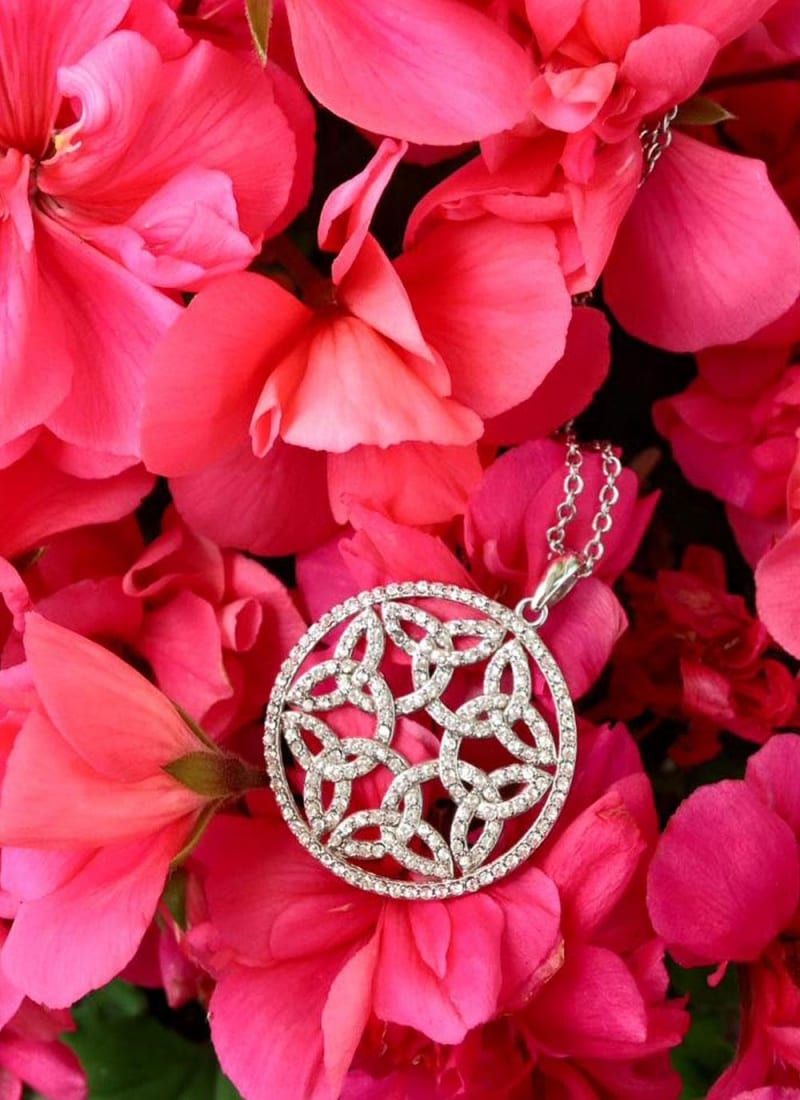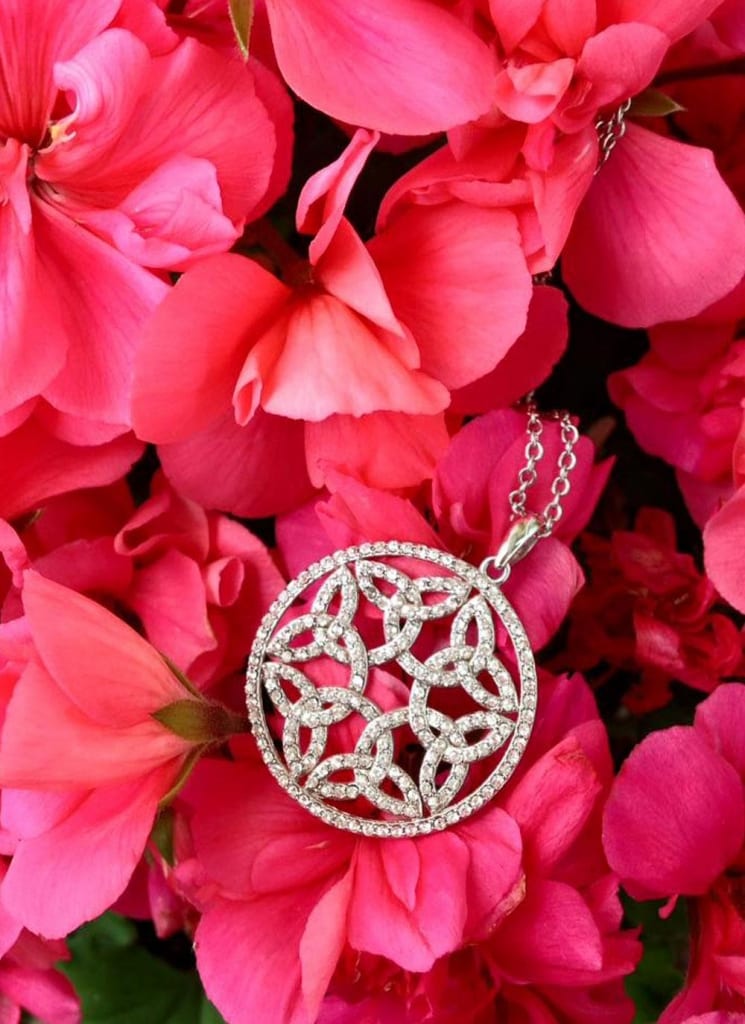 TABHAIR PÓG DOM
Pronounced: Toor Pogue Dum
This Valentine's Day, replace "Kiss Me, I'm Irish!" with "Kiss Me" in Irish!  Purely practical, this phrase means "Give Me A Kiss."
The Quiet Man via GIPHY
IS TÚ MO CHUISLE
Pronounced: Iss Too Muh Kweesh-la
One for the real lovebirds, this phrase means "You Are My Pulse." Cuisle literally means "pulse" and is a popular term of endearment in Irish. You could also address your significant other as "A chuisle mo chroí" (pronounced ah coo-shil mu cree) which translates into English as "Pulse of my heart".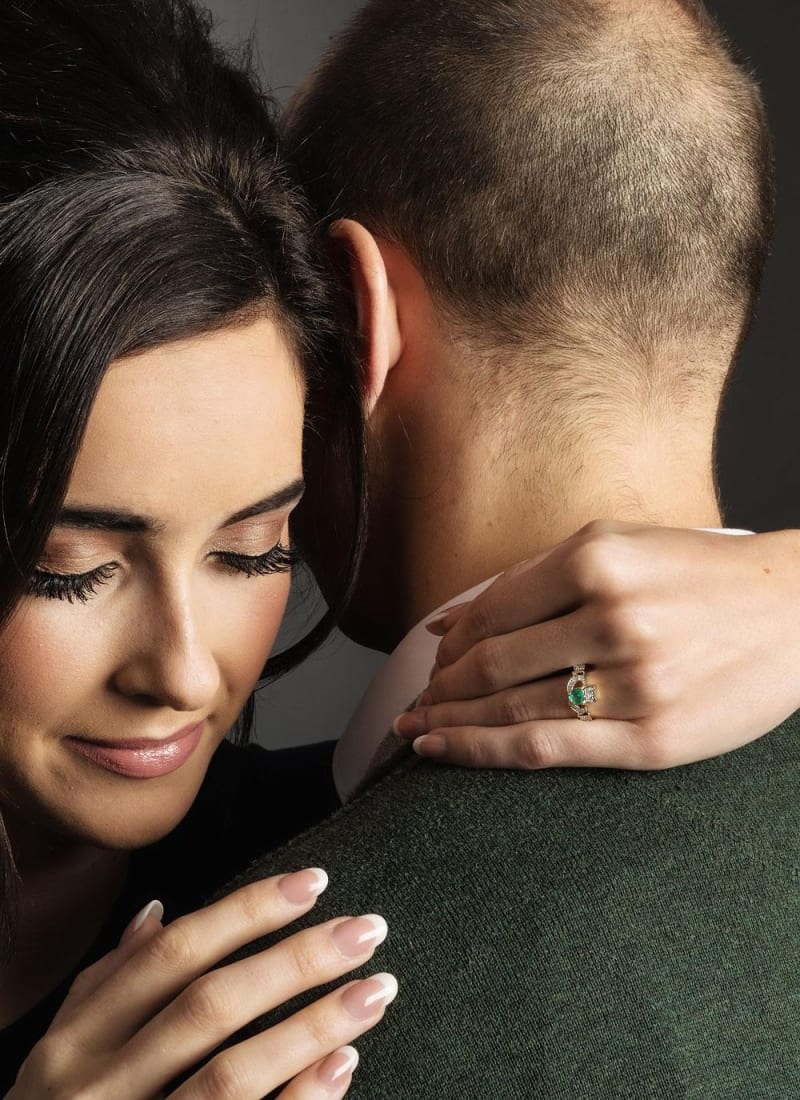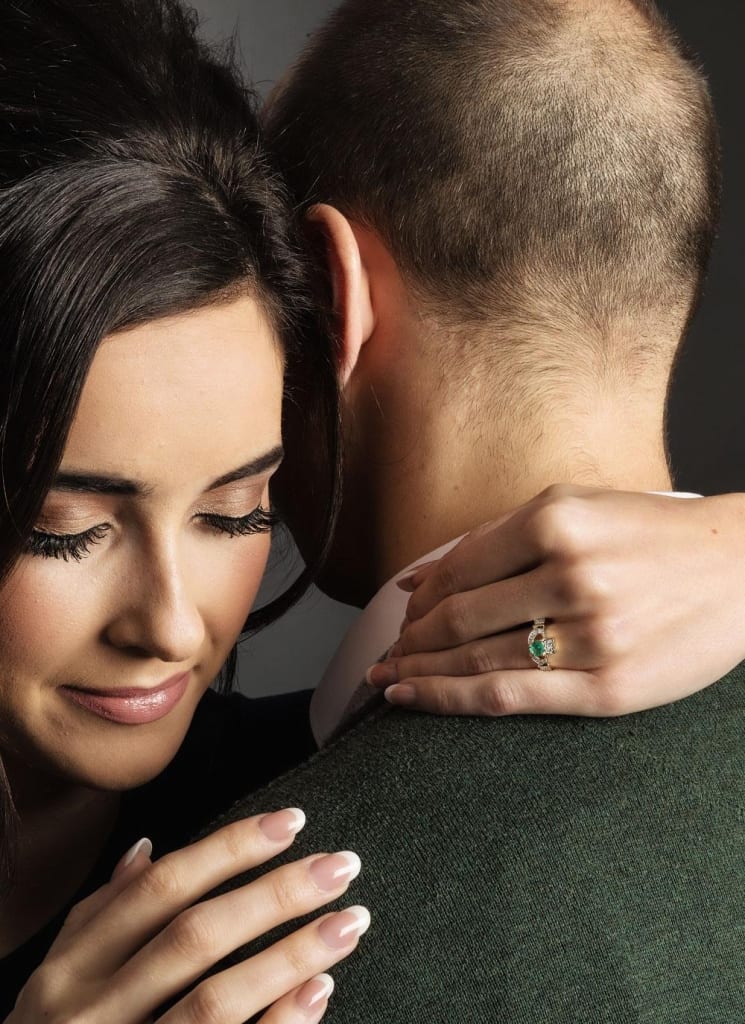 AR MIAN LEAT SIÚL AMACH LIOM?
Pronounced: Air Me-an Lat Sool Aw-mach Lum?
This translates to "Would you like to go out with me?" Despite the fact that this phrase literally means "would you like to walk out with me", it remains a highly popular choice among amorous teens heading off to the Irish College for the Summer!
GRÁ, DÍLSEACHT, CAIRDEAS
Pronounced: Graw Deal-shockt Char-dis
This is the Gaelic translation of the Claddagh's motto – Love, Loyalty and Friendship. These qualities are represented in the design of the ring itself with the heart representing love, the crown signifying loyalty and the hands symbolizing friendship. These symbolic meanings make it easy to understand why the Claddagh is still such a popular and appropriate choice for a wedding ring.