Once described as "the chief treasure of the western world," the exquisite Book of Kells manuscript is one of Ireland's greatest artistic contributions to the world.
The lavishly decorated Book of Kells was created by highly skilled monks at the height of Ireland's Golden Age. Easily Ireland's most famous illuminated manuscript, this magnificent work highlighted the artistry and craftsmanship that was so abundant in the "Land of Saints and Scholars" during the Early Christian period.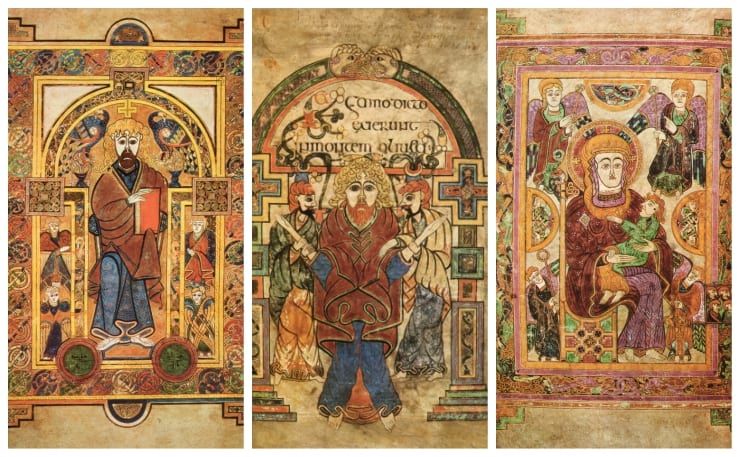 What is the Book of Kells?
Believed to have been created around 800AD, the Book of Kells is an example of an illuminated manuscript. As was typical with such works, it was written on vellum (calfskin). The manuscript features ten spectacular full-page illustrations as well as plain religious text adorned with decorative elements. Experts contend that the work was a collaboration between three artists and four major scribes. It contains the four Gospels in Latin.
Shop Jimmy Hourihan Irish Capes & Shawls
A Colorful History
Historians posit that the Book of Kells was created around 800 in the Scottish island monastery of Iona.  This monastery was founded by St Columba, one of the three chief saints of Ireland, sometime around the year 561. Some believe that the Book of Kells was created to commemorate the 200th anniversary of St Columba's death.
In 806, it was moved to Ireland following a violent Viking raid on the monastic community. The manuscript took pride of place in a new monastery at Kells, County Meath. It went on to survive many more Viking raids throughout the Middle Ages. It was then moved to Dublin for safekeeping under Cromwell's rule in the 1650s.
From the 19th century to the modern day, the beautiful Book of Kells has been on display in the  Old Library at Trinity College where it draws annual crowds of over 500,000.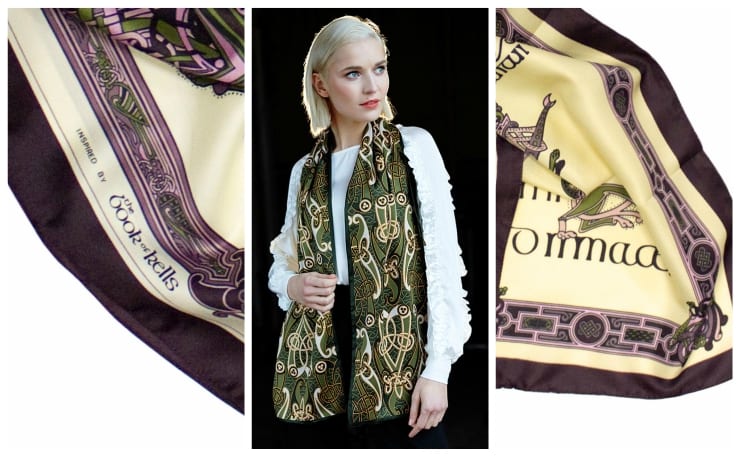 Browse our Book of Kells Scarf Selection