For all you regular Blarney.com visitors, Lorraine is a name you're quite likely to be familiar with.
Lorraine Ahern is our superbly competent multi-tasker who has answers to even the trickiest of customer service queries. Baffled by nothing and with an impressive twenty-nine years completed in her career here at Blarney Woollen Mills, Lorraine is our 'go-to' customer services expert; in short, if it's customer-service related, there's nothing Lorraine doesn't know!
Shopping online should be super-simple and most of the time it certainly is. However, to ensure that our customers are crystal clear on any questions or issues that might relate to their shopping experience, we asked Lorraine to run through a number of the most crucial customer service FAQs.
And, here's what she had to say….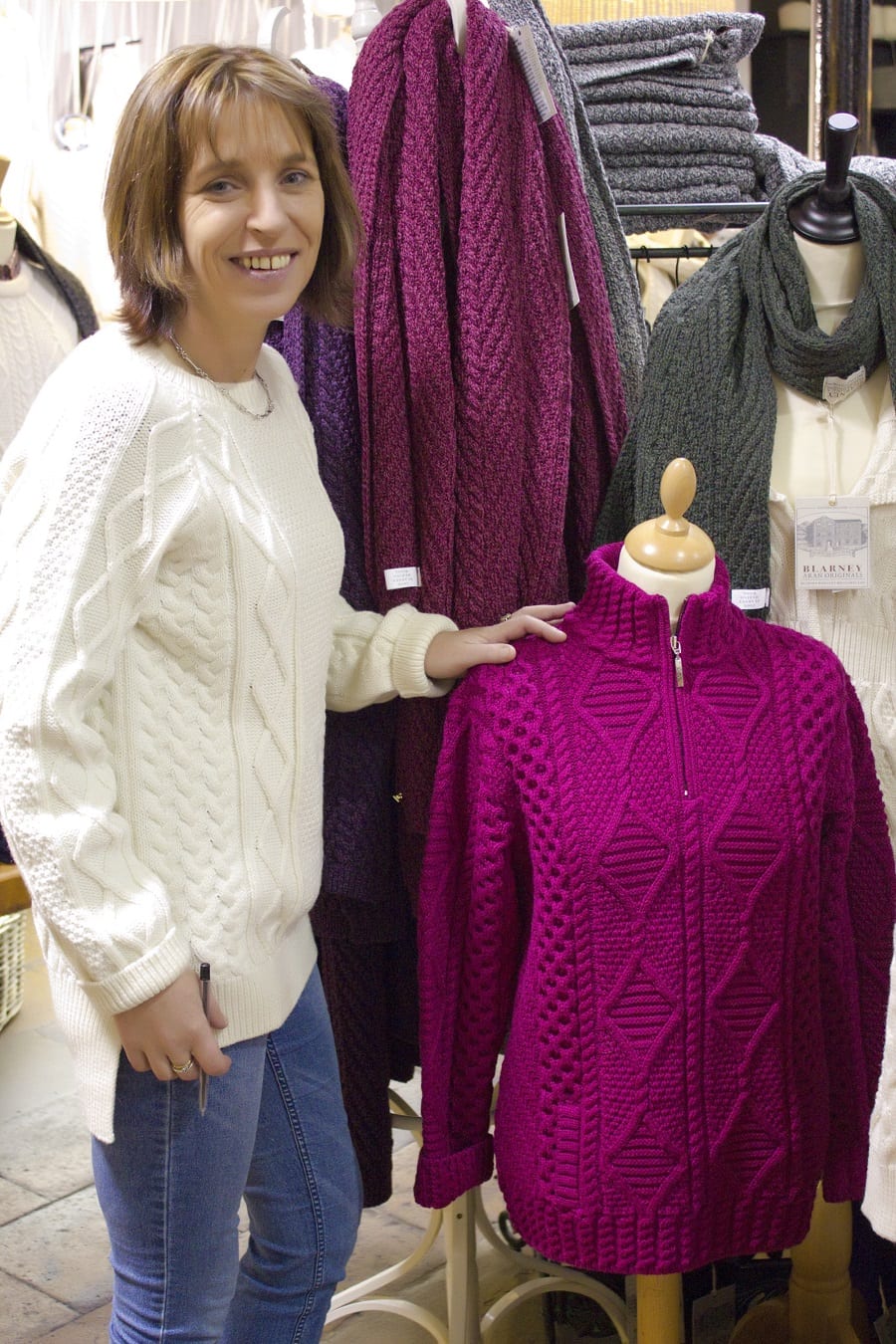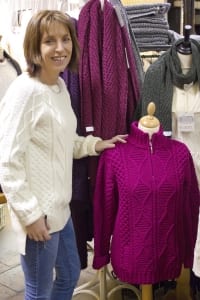 A
t Blarney Woollen Mills, we all work together to provide our customers with the best possible online shopping experience; our
Blarney.com
team is here to ensure your online transactions are secure, effortless and, of course, enjoyable.
We have always been aware that what makes us so successful is being accessible and personable to customers. We believe that just because everything is electronic these days, it doesn't mean you have to lose that personal touch! When you contact us at Blarney.com, we provide a personal reply. To help shed light on how your orders are processed, I've compiled a sample of some of the most common questions that I receive from our customers across the globe.
My order will not go through…
It's often common procedure within banks to block overseas/online transactions to protect your credit card security. Please call your bank and advise them that you are completing an online transaction with Blarney.com. Your bank will then authorize the transaction to proceed and you will then be in a position to place your order on Blarney.com.
I live in the USA – will I have to pay duty & taxes on my order?
Your order will arrive duty-free with no taxes or fees to be paid on delivery. We pay any duty charges on your behalf. The price you pay online is the only charge which is also tax-free and exclusive of Irish sales tax.
How can I track my order?
Once your order ships from Ireland, we will email you with all the tracking details so you can monitor it online.
How can I make a return – it would be really expensive to return to Ireland?
We offer an easy returns policy which means, customers in the USA and EU get free returns. We provide you with an address in New York for our USA customers or Ireland for EU customers and we are happy to refund your return postage costs.
Do you have an outlet outside of Ireland?
No, all of our products are shipped to you directly from Ireland. We have several links on our homepage that will provide you with additional information, however, you can always contact us for a personal reply by emailing: