St. Patrick's Day is celebrated around the world every year on March 17th, but do you know the story of the man behind the holiday? St. Patrick is the patron saint of Ireland, known for bringing Christianity to Ireland in the 5th century. However, there is much more to his story than that.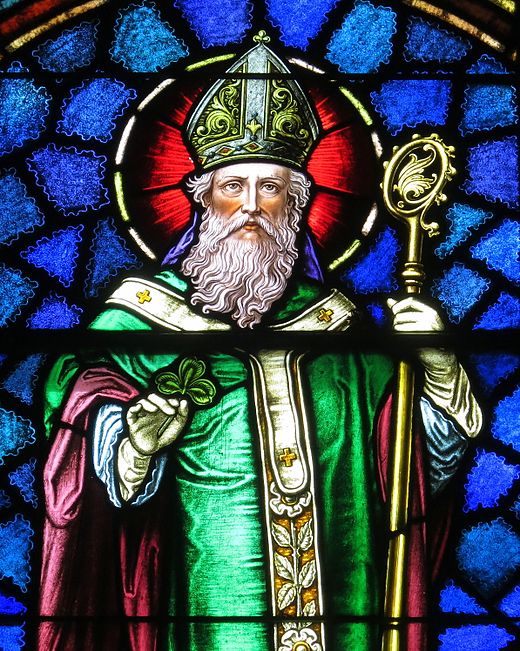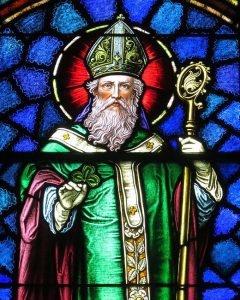 Early Life
St. Patrick, whose real name was Maewyn Succat, was born in Britain in the late 4th century. He grew up in a wealthy family, but his life took a dramatic turn when he was kidnapped by Irish raiders at the age of 16 and taken to Ireland as a slave.
During his time in captivity, St. Patrick turned to Christianity for solace and strength. He spent six years as a shepherd, praying and meditating, before he had a vision from God telling him to escape and return home to Britain.
Conversion of Ireland
After his return to Britain, St. Patrick studied to become a priest and had another vision from God, this time calling him to return to Ireland and convert the Irish people to Christianity. It's the return to Ireland which is the key to his legacy as it reflects Jesus being tempted by the devil after 40 days and nights of fasting in the Judaean desert then returning to pursue a life devoted to God. St Patrick is defined by this liminal experience where he found light in the depths darkness. He spent several years traveling around Ireland, preaching and baptizing thousands of people.
One of the most famous legends associated with St. Patrick is that he used the three-leafed shamrock to explain the concept of the Holy Trinity to the Irish people. The shamrock became a symbol of Ireland and is still associated with St. Patrick's Day celebrations today.
Later Life and Legacy
St. Patrick spent the rest of his life traveling and preaching throughout Ireland, and he is believed to have established many churches and monasteries. He died on March 17th, 461 AD, and was buried at Down Cathedral in County Down, Northern Ireland.
Today, St. Patrick is remembered as a symbol of Irish culture and heritage. His legacy lives on in the countless churches, schools, and monuments that bear his name, as well as in the annual St. Patrick's Day celebrations around the world.
In conclusion, St. Patrick was a remarkable figure who overcame great adversity to spread Christianity throughout Ireland. His life and legacy continue to inspire people of all faiths and backgrounds, and his story is a reminder of the power of faith, hope, and perseverance. So this St. Patrick's Day, take a moment to reflect on the man behind the holiday, and raise a glass to the enduring spirit of the Irish people.