In the world of knitting, there are few techniques as captivating and versatile as the cable stitch. With its intertwining patterns and rich textures, the cable stitch has been a beloved choice for knitters for centuries. From classic Aran sweaters to modern accessories, the cable stitch adds depth, warmth, and a touch of elegance to any knitted project. In this blog, we will delve into the fascinating history, the technique, and the endless possibilities of the cable stitch.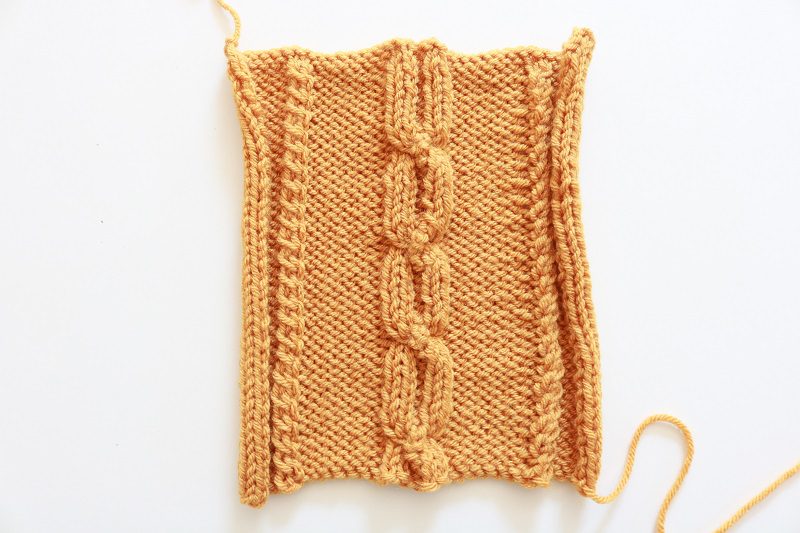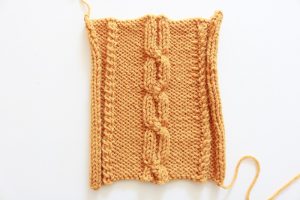 The origins of the cable stitch can be traced back to the fishing communities of the Aran Islands off the coast of Ireland. In these rugged landscapes, Aran sweaters were created as practical garments for fishermen to withstand the harsh elements. The intricate cable patterns were not merely decorative but served as identifiers, with each family having their unique designs. Over time, the cable stitch gained popularity worldwide, becoming a symbol of timeless beauty and craftsmanship.
The cable stitch technique involves crossing stitches over each other to create the illusion of twisted or intertwined cables. It is typically worked over a specific number of stitches, usually in multiples of two or four. The stitches are temporarily held on a cable needle or a double-pointed needle while other stitches are worked, and then crossed back onto the working needle. This crossing of stitches forms the distinctive cable pattern.
One of the most remarkable aspects of the cable stitch is its versatility. Whether you're a beginner or an experienced knitter, the cable stitch offers a range of possibilities for exploration and creativity. From simple, single-cable designs to intricate cable panels, the options are limitless. You can incorporate cables into various knitting projects, including scarves, hats, cardigans, blankets, and even socks. The cable stitch can be combined with other stitch patterns like ribbing, lace, or seed stitch to create unique textures and visual interest.
Tips and Tricks:
Working with cables requires a few specific techniques to ensure successful results. Here are some tips to keep in mind:
a. Use a cable needle: A cable needle helps hold the stitches in place while you work the other stitches. Choose a cable needle that matches the size of your knitting needles to maintain consistent tension.
b. Read cable charts: Many cable stitch patterns are presented in the form of charts. These charts depict the cable crossings and provide a visual guide for each row. Familiarize yourself with reading cable charts to make the knitting process smoother.
c. Tension is key: Maintaining an even tension throughout your knitting is crucial, especially when working cables. Avoid pulling the stitches too tightly or leaving them too loose. Practice will help you achieve the perfect balance.
d. Experiment and innovate: Don't be afraid to modify existing cable stitch patterns or create your own. Combine different cable motifs, play with stitch counts, or incorporate unique yarn choices to personalize your projects.
In a fast-paced, technology-driven world, there is something deeply satisfying about working with your hands and creating something tangible. The cable stitch not only provides an opportunity to hone your knitting skills but also connects you to a rich heritage of craftsmanship. The rhythmic flow of knitting cables can be meditative and soothing, allowing you to unwind and find joy in the process.
Conclusion:
The cable stitch stands as a testament to the beauty and timelessness of knitting. Its intertwining patterns continue to captivate knitters of all skill levels, offering endless design possibilities. An Aran sweater with cables is a must-have for any discerning wardrobe.