Q&A with Kieran Cunningham, Founder, Owner and Designer of Kieran Cunningham Jewelry:
Q: How did you get started in the jewelry industry?
A: I started out working in metal sculpture, large pieces handcrafted from mainly copper, brass and bronze sheet. In time, I used my metal working skills to branch out into jewelry. I consider each piece of jewelry I make a small piece of sculpture.
Q: What was the first piece of jewelry you ever made?
A: The first piece I made was my version of The Tara brooch, having seen the original in a magazine in 1977. It's a stylized version that can be worn with modern clothing.
Q: What was the inspiration behind the creation of your brand?
A: I have always been inspired by our rich ancient heritage from our past, it has always amazed me how some of these ancient pieces were created with far less specialized tools that we have today, and it's an inspiration to visit our museums today.
Q: What 3 words describe your style as a designer?
A: 3 words that describe my style would be "original", "sculpted" and "imaginative". Each piece is unique and handcrafted by myself.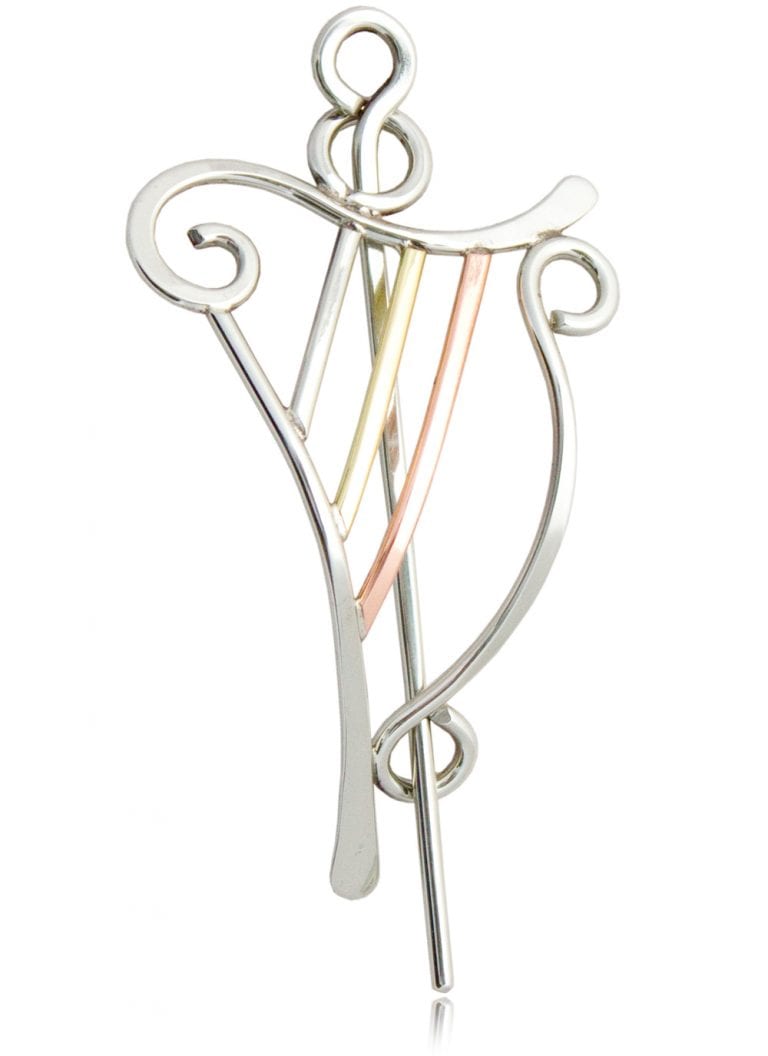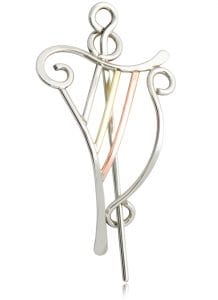 Q: Do you think it is important to keep the age-old traditions of Celtic jewelry design alive, as seen in many of your beautiful pieces?
A: We should definitely keep our age-old traditions alive. It's very important to have one eye on the past and one eye on the future, as one day we will be the past.
Q: Do you have a favorite piece from your jewelry collection?
A: I have a few favorites so it's hard to pick one. The Celtic Wave Brooch is is very dramatic and when I use all three metals it reminds of the rolling waves that surround this beautiful country. This piece is very much a small handcrafted sculpture.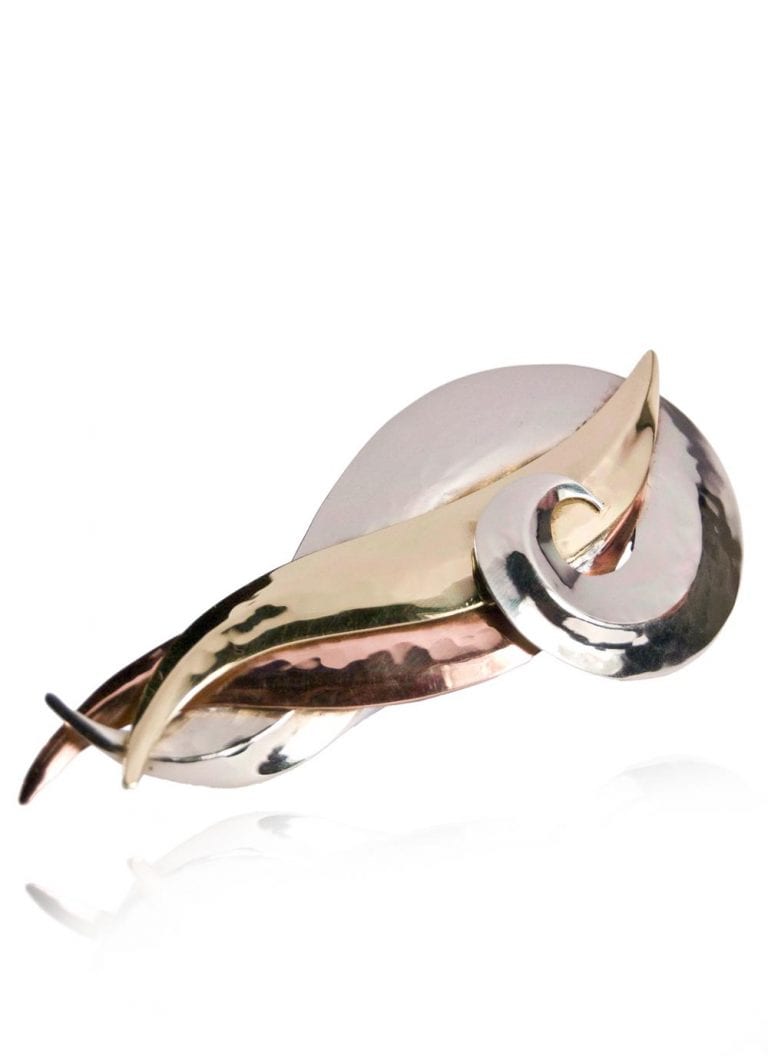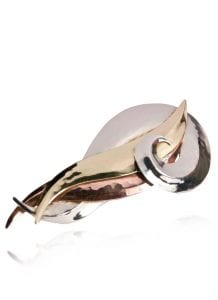 Q: You have worked with metal since 1977. What influences you most when you start working on a new design?
A: My imagination influences me most. I like to imagine the piece first, and how it will then translate into sculpted metal, a drawing second, and then the piece. Albert Einstein said imagination is better than knowledge.
"I am enough of an artist to draw freely upon my imagination. Imagination is more important than knowledge. Knowledge is limited. Imagination encircles the world."
― Albert Einstein.
Q: What is in your own jewelry box at home?
A: I have one piece. My own handcrafted wedding ring, but my wife on the other hand has several pieces – enough to open her own shop!
Q: What is next for Kieran Cunningham Jewelry?
A: I want to continue to produce all my pieces by hand in a world where there is so much mass production, casting and repetition. I want to continue to supply quality craft shops worldwide and also to make original new designs using many different metals. I hope to continue to keep our rich, Celtic heritage alive in the coming years.
Thank you to Kieran for taking time to answer these questions and teaching us a bit more about his fantastic brand. You can shop Kieran Cunningham Jewelry both in-store and online at Blarney Woollen Mills!