With over 80 million people worldwide claiming some Irish descent, the Irish diaspora one of the biggest of any nation. Yet when it comes to St. Patrick's Day, truly everyone is Irish with the day being marked with festivals all over the world. Here's a run-down of how Paddy's Day is celebrated across the globe. 
New York
The New York St. Patrick's Day parade is the largest in the world. The 2017 parade is anticipated to include around 200,000 people. Not only does the Big Apple boast the largest parade in the world, the very first parade took place in 1762 which means that 2017 marks the 256th St Patrick's Day parade in New York.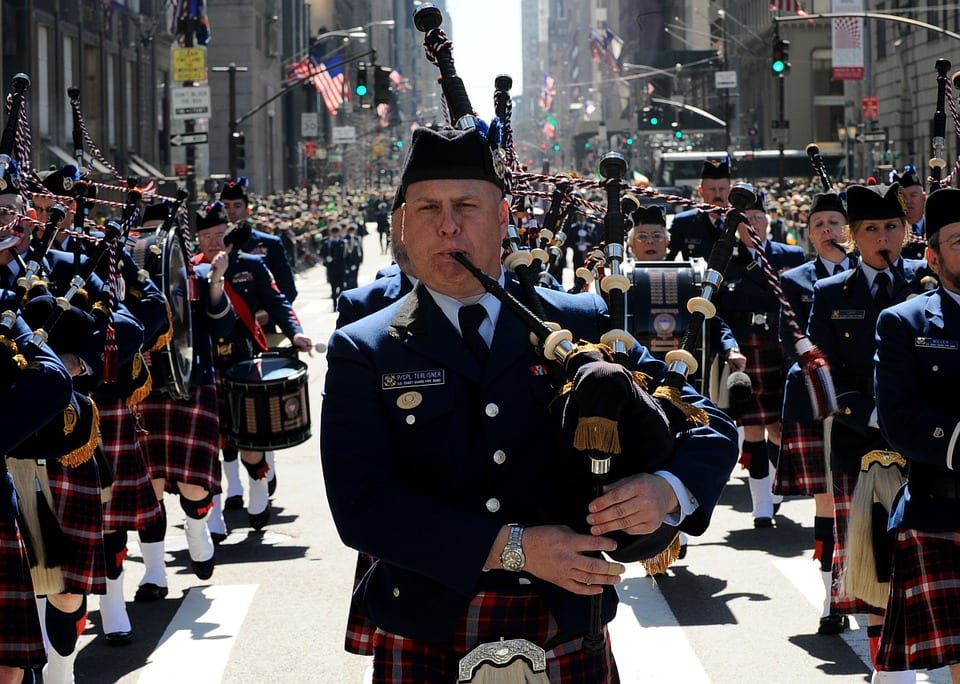 Monstserrat
The tiny Caribbean island of Montserrat is the only country outside of Ireland to make Patrick's Day a national holiday. Known as the "Emerald Isle of the Caribbean", many residents of Montserrat can claim Irish ancestry due to the large numbers of persecuted Irish Catholic immigrants who settled on the island in the 17th century. The week-long St. Patrick's Day festivities celebrate the islanders' unique African-Irish heritage by commemorating both Ireland's Patron Saint as well as an attempted slave revolt on March 17, 1768.
Chicago
Chicago has a vibrant Irish community who make up one of the largest ethnic groups in the city. One of the most famous images associated with St. Patrick's Day is the Kelly green river of Chicago. Every year since 1962 the Chicago Journeymen Plumbers Union Local 130 transform the river into a bright green colour using a top-secret dye mix.  The process takes five hours and involves a mix of forty pounds of powdered green vegetable dye being tipped overboard a boat as thousands of people watch.
Watch the Chicago River Being Dyed Green in 15 Seconds. Clip from NBC Chicago.
Buenos Aires, Argentina
Argentina may not be the first place to spring to mind when you think of St. Patrick's Day, however it actually boasts the fifth-largest Irish community outside of Ireland itself. On March 17, the capital city sees the streets painted green with the largest St. Patrick's Day celebration in all of South America. Rather than a traditional parade, Buenos Aires hosts an all-night, 10-block street party involving up to 50,000 people.  St. Patrick's Day celebrations has been embraced with open arms by the non-Irish and has become known as Dia de la Cerveza or "Beer Day."
Enterprise, Alabama
Enterprise Alabama takes the title of: "World's Smallest Saint Patrick's Day Parade." The parade consists of one person of Irish descent. They are dressed in festive clothing and carry a large Irish flag. He, or she, walks one block from the courthouse to the Boll Weevil Monument and back to the courthouse. 
Shop our St. Patrick's Day Collection