September 21 is miniature golf day- Round up your friends and family and head over to your local miniature golf course for a day filled with fun and adventure!
Mini golf makes for a great day out for the whole family. Why not have a miniature golf crawl? See how many courses you can attend in one day. Maybe make a friendly competition and award a prize to the winner. Or, you and the family could make your very own mini golf course in your backyard for year-round fun. However you choose to play, enjoy some laughs while celebrating mini golf day!
We at Blarney Woollen Mills wanted to share some of our favorite mini golf courses around Ireland for you to explore. Weather you live in Ireland, or you are planning a visit in the near future – we have a perfect mini golf course for you!
 Rosscarbery Golf and Adventure Centre, Co. Cork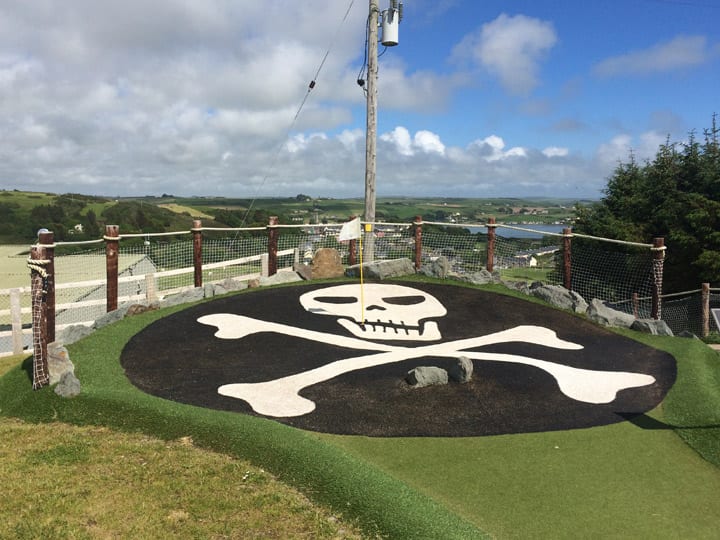 Smugglers Cove Adventure Golf has 18 holes of fun for the whole family.  Are you up for the challenging course including disappearing balls, cannons, skull and crossbones, water features and even a raft? Our favorite spot is hole 17 where you can putt through a cannon and onto a Jolly Roger flag! Do you have what it takes to win Smugglers Cove?
Pirates Adventure, Co. Waterford
Visit Pirate's Adventure and play on Ireland's first glow-in-the-dark mini golf course! This 9-hole course is filled with many different pirate themed decorations and obstacles, including an indoor waterfall. You will definitely feel as though you have stepped onto your own Pirate Island.
Rainforest Adventure Golf, Co. Dublin
Whether you want to show off your putting prowess or are an adrenaline seeker you should play at Rainforest Adventure Golf located just outside Dublin City. Putt your way through the tropical foliage of the Aztecs while monkeys chatter above you. The Aztec and Mayan themed indoor miniature golf courses are fun for all ages. Attend with your corporate team, school class, or with friends and family.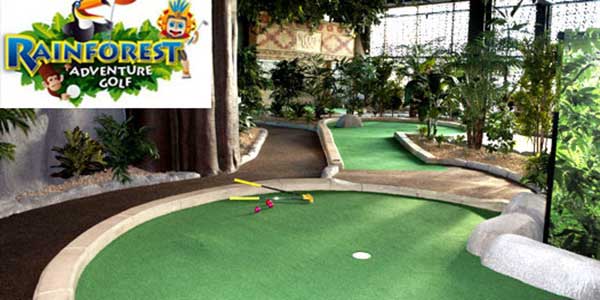 Donegal Airsoft, Co. Donegal
This 18 Hole indoor crazy golf course presents quite the challenge to kids and grown-ups alike.  Attend for children's birthday parties, school tours, or for a day of family fun. Donegal Airsoft also offers a variety of indoor activities if you're looking for some rainy day entertainment !
Crazy Golf, Co. Kildare
Crazy golf at Lullymore Heritage and Discovery Park is the perfect outdoor family fun for the whole family! Test your skills on this extensive 18 hole course. Watch out for The Castle, Barge and Horse Shoe holes. Kids can take great pleasure in beating the grown-ups or even landing a hole in one!
via GIPHY
Header image courtesy of Groupon