If you know a couple who will soon be celebrating their big day, why not give them the luck of the Irish with these traditional wedding gifts? 
Wish them Love and Friendship with the Claddagh Ring
Made for centuries in the tiny Galway village of Claddagh, the Claddagh motif is a classic Irish symbol of love and loyalty. This motif is explained in the phrase: "Let Love and Friendship Reign". The heart represents love, the crown symbolises loyalty, and the hands signify friendship. These symbolic meanings make it easy to understand why the Claddagh is still such a popular and appropriate choice for a wedding ring.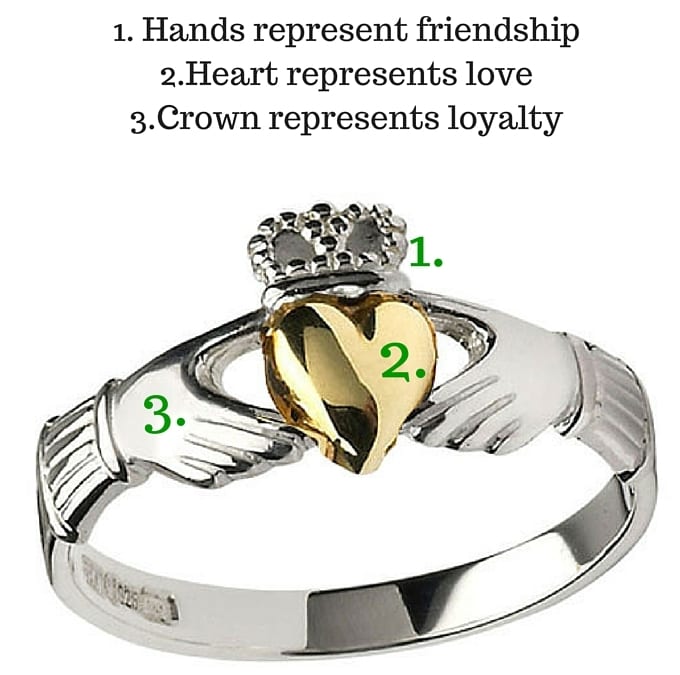 Wish them a Happy Family with the Magic Handkerchief
In Irish weddings, the magic handkerchief is traditionally used as a symbol of fertility. Custom dictates that the bride keeps the hanky with her throughout the day. It may be tucked away in her dress or wrapped in her bouquet. The magic handkerchief is then saved for the first-born child and made then into a Christening gown.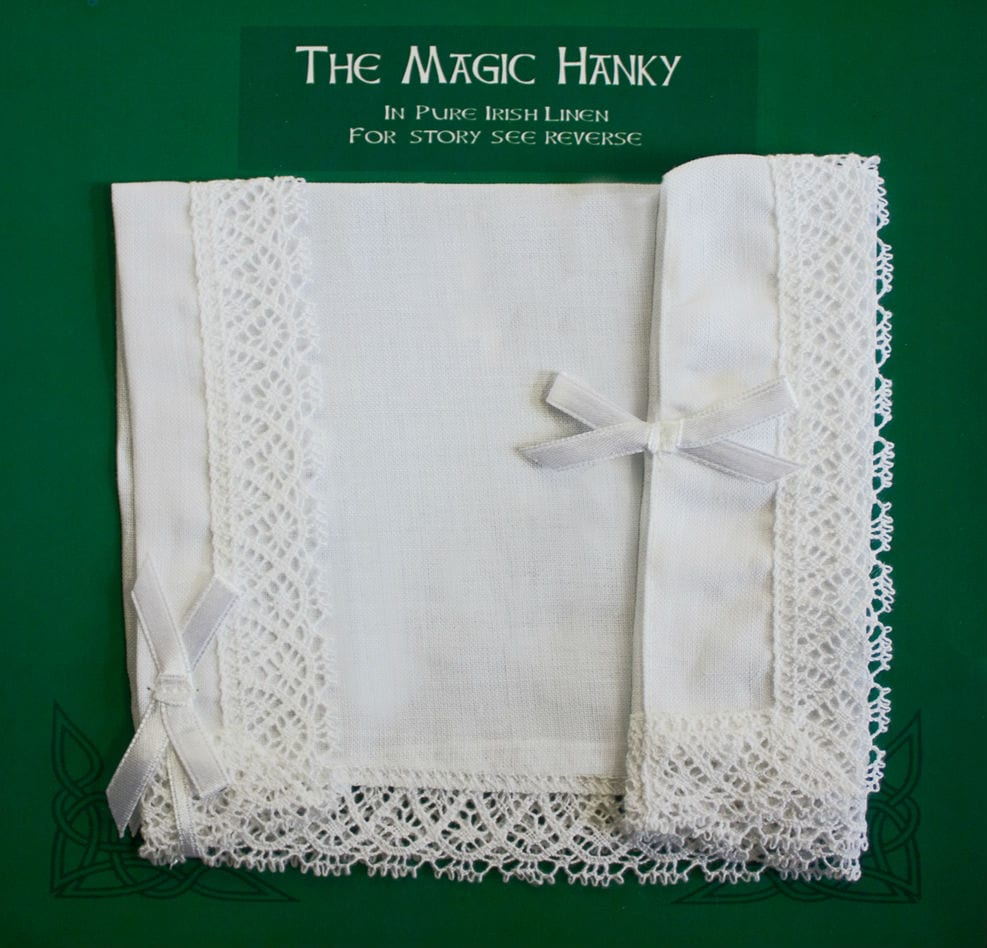 Wish them Good Luck with the Horseshoe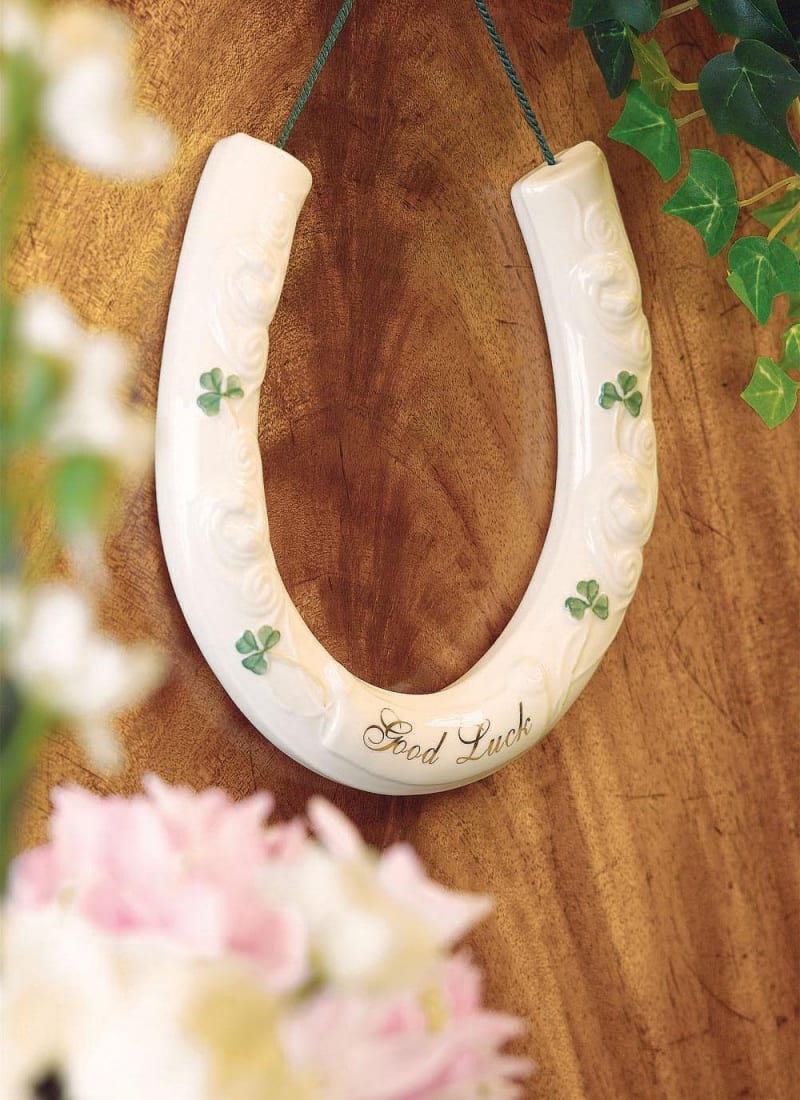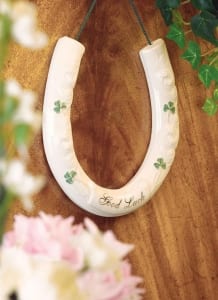 The horse shoe is a universally-recognised symbol of good luck. On the morning of the wedding, the bride is presented with a "lucky horseshoe" turned upwards. The bride carries the horseshoe in their bouquet, as part of a charm bracelet or even sown into the hem of their dress. This is believed to bring good luck to the occasion and, by extension, to the rest of the marriage.
It was the Celts who first made the connection between luck and the horseshoe. The Celts revered iron as a sacred metal and they believed it could ward off evil spirits, demons and other malevolent supernatural creatures. The belief in the luck of the horseshoe has survived through the ages to this very day.
Wish them Blissful Domesticity with the Make-Up Bell
In Irish weddings, the couple rings a bell together after reciting their vows. Tradition states that every newlywed couple should receive a Make-Up Bell as a gift. This is then placed somewhere prominent in the home. When a disagreement occurs, the couple rings the bell to declare a truce without an admission of fault. The bell chime is said to remind the married couple of their wedding vows and urges them to kiss and make up.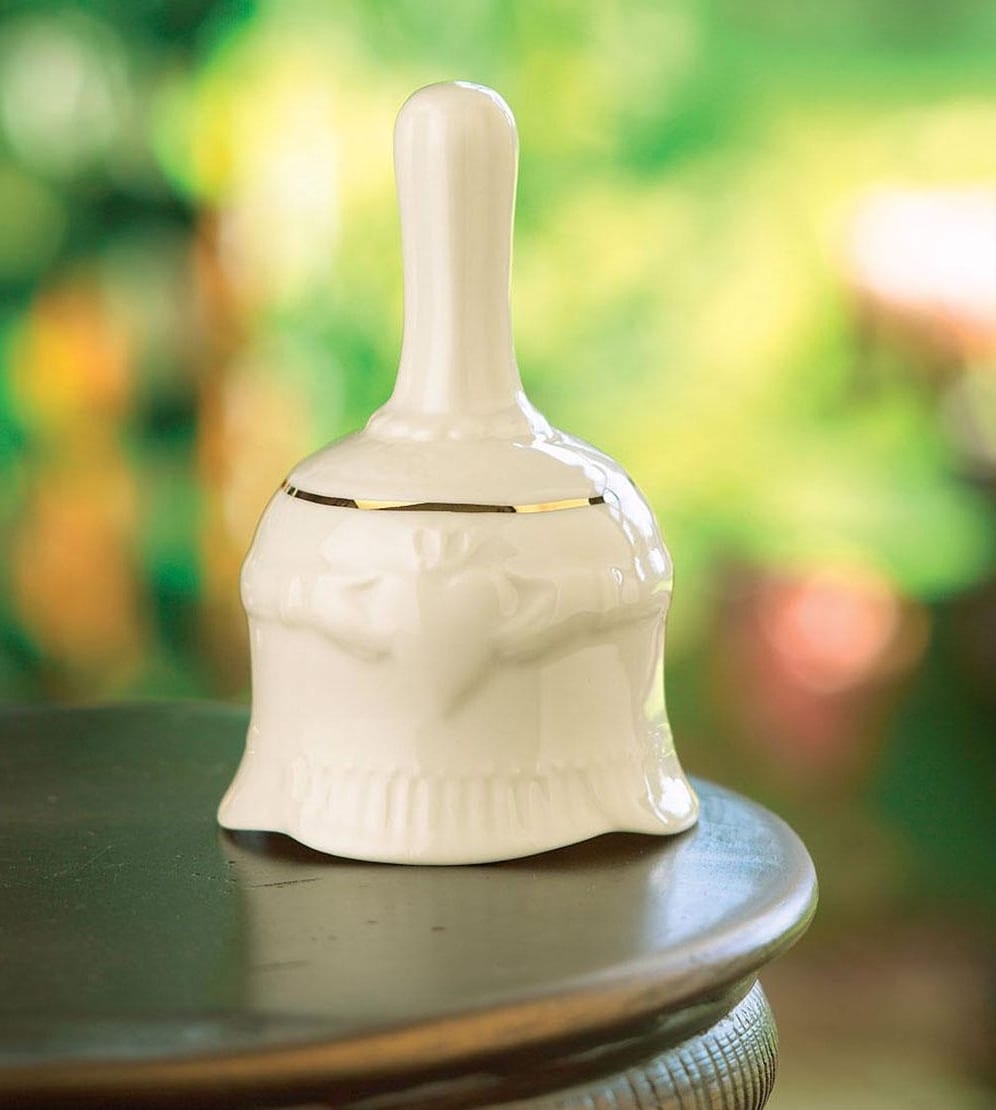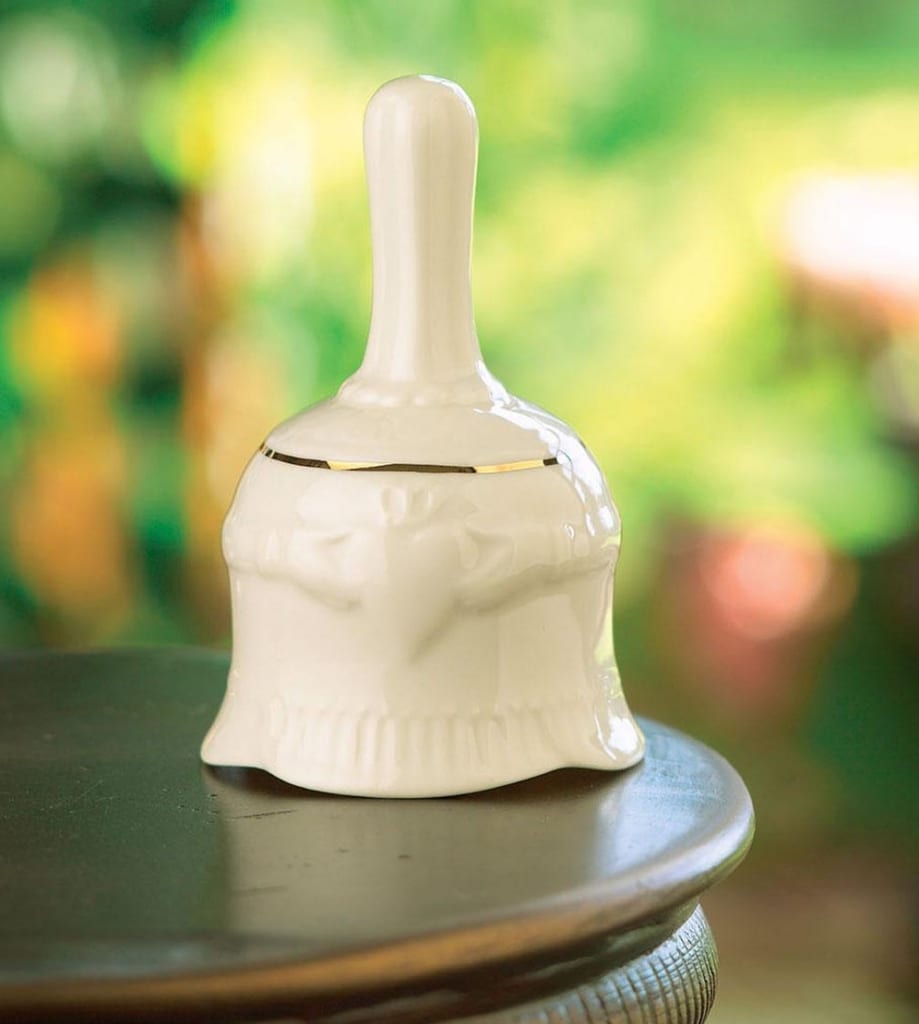 Wish them a Happy Future with an Old Wedding Blessing
Irish is a language teeming with beautiful sayings and proverbs. These offer an opportunity to incorporate some authentic Irish culture into your wedding. One of our favourites is:
May God be with you and bless you;

May you see your children's children,

May you be poor in misfortune,

Rich in blessings,

May you know nothing but happiness From this day forward.
Irish Translation: 

Go raibh Dia leat agus go mbeannaí Sé thú

Go bhfeice tú clann do chlainne

Go raibh tú daibhir de mhí-ádh agus saibhir de bheannachtaí

Ná raibh ach sonas ort Ón lá seo amach
Header Image Source: christianbed.com