Legend has it that the magical Blarney Stone imparts the "gift of the gab" upon those who kiss it. We investigate the origins of this curious Irish superstition. 
Blarney Village, Chatterbox Central
The small Irish village of Blarney in Co. Cork has become an international hub for blabbermouths, natterers and chatterboxes alike. In fact, Blarney village is so famous for its talkative tendencies that the very word "blarney" has come to signify the most garrulous of gabblers.
Blarney: 1. Talk which aims to charm, flatter, or persuade (often considered typical of Irish people).

1.1 Amusing and harmless nonsense.   
Blarney: A History
The first recorded use of this term was in the late 18th century, in Francis Grose's A Classical Dictionary of the Vulgar Tongue: 
Blarney; he has licked the Blarney stone; he deals in the wonderful… The Blarney stone is a triangular stone on the very top of an ancient castle of that name, in the county of Cork in Ireland, extremely difficult of access, so that to have ascended to it was considered as a proof of perseverance, courage and agility, whereof many are supposed to claim the honour, who never achieved the adventure; and to tip the Blarney, is figuratively used for telling a marvellous story, or falsity.
Another interesting interpretation of the phrase can be found in A Topographical Dictionary of Ireland (1837) by Samuel Lewis:
The interest which both natives and strangers take in the castle arises more from a tradition connected with a stone in its north-eastern angle, about 20 feet from the top… called the "Blarney stone," and has given rise to the well known phrase of "Blarney," in reference to a notion that, if any one kisses it, he will ever after have a cajoling tongue and the art of flattery or of telling lies with unblushing effrontery.
The Magical Blarney Stone & The Gift of the Gab 
According to legend, the Blarney Stone was gifted to Cormac MacCarthy, King of Desmond, from King Robert the Bruce of Scotland. This 'magical' stone was presented to McCarthy as a token of gratitude for his assistance in the battle of Bannockburn in 1314. The castle you see today was built by Dermot McCarthy in 1446. Dermot was renowned for his eloquence and this is the reason behind the Blarney Stone's reputation for imparting the gift of the gab upon those who kiss it.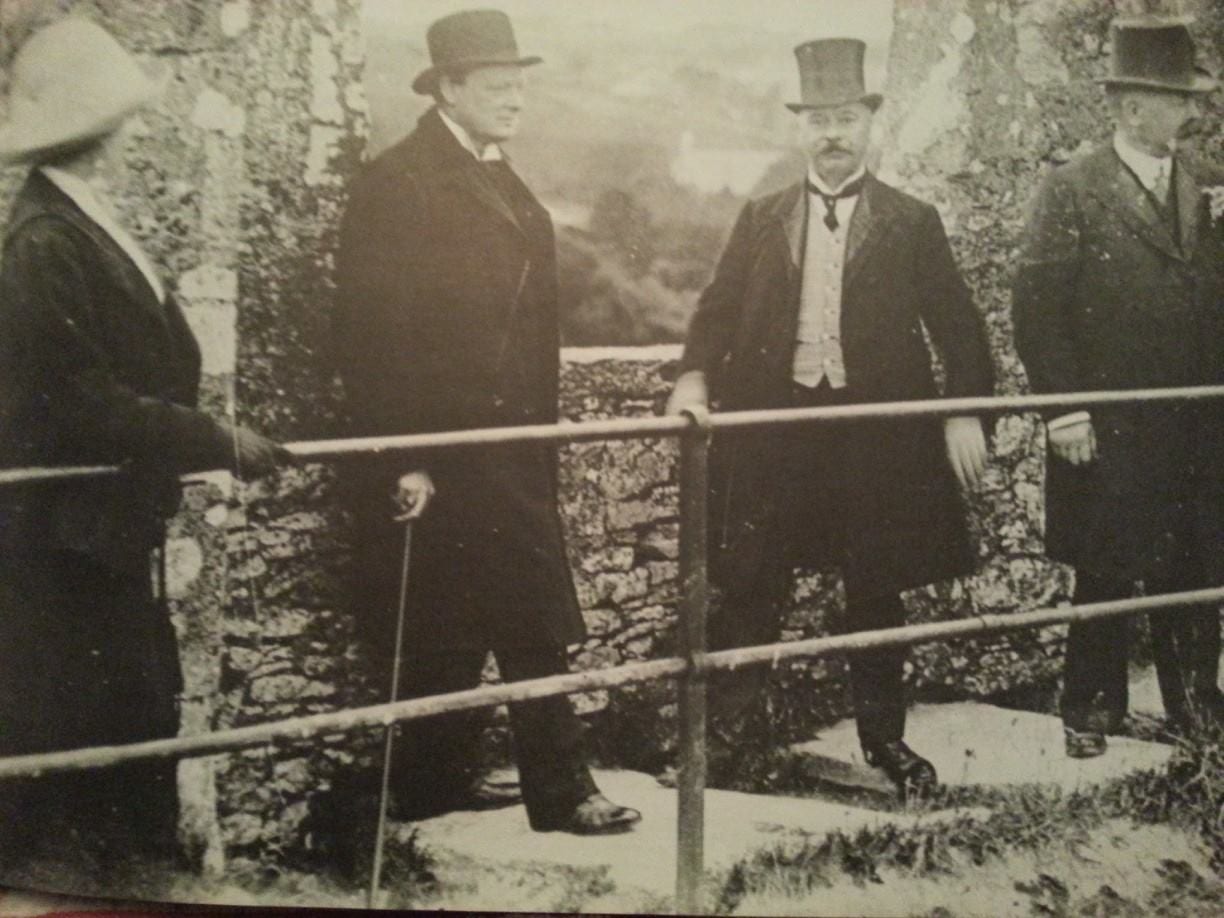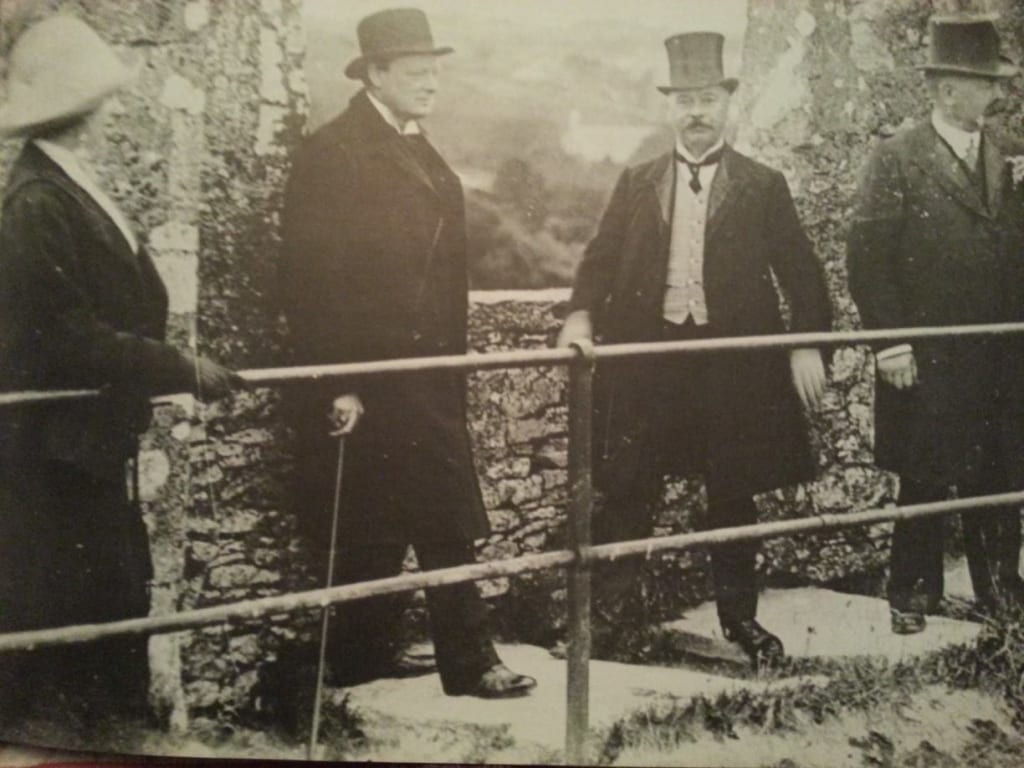 Header Image Source: Kissing the Blarney Stone (1897). Image Source: National Library of Ireland on The Commons, Flickr