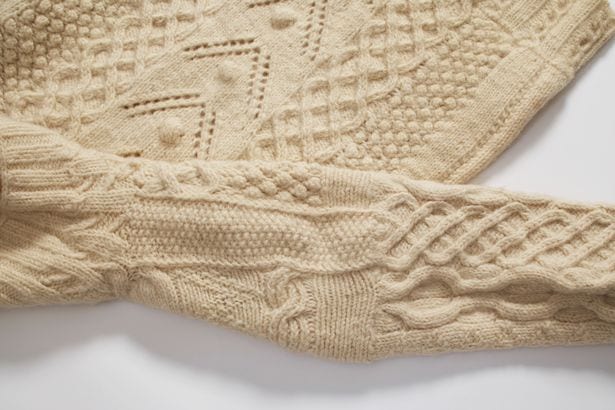 The Aran: Ireland's Stamp on the Fashion World
The humble aran sweater is to be one of 100 featured pieces of clothing in Items: Is Fashion Modern? According to the museum, each piece has been chosen because they "had a strong impact on the world in the 20th and 21st centuries—and continue to hold currency today." Other illustrious items include the classic Little Black Dress, denim jeans, aviator sunglasses and red lipstick. So what is it that makes the aran sweater so special?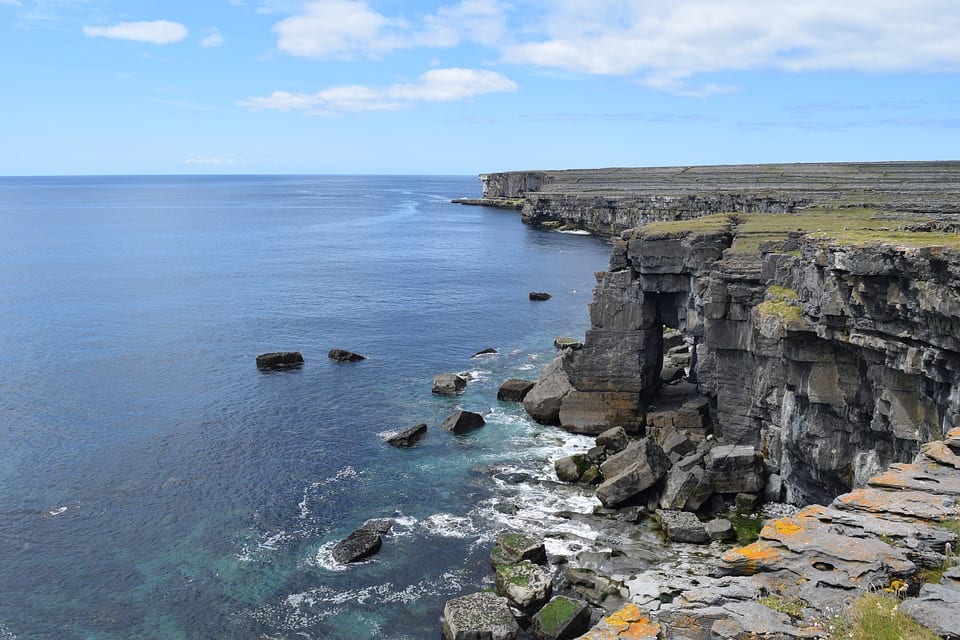 All the Way from Ireland's Rugged West Coast…
According to historians, Aran knitting was invented sometime between the 1890s and early 1900s. Around this time the Congested Districts Board were making efforts to improve the quality of life of the poor fishermen and their families who lived on Aran Islands. Fishermen from Britain were brought over to teach the locals new skills and techniques. The local women took inspiration from the visitors pretty yet hardy guernsey jumpers and created their own versions using thicker local wool also commonly referred to as Fisherman sweaters.
Hardy Protection against Rough Seas
The hardy Aran Irish sweater perfectly suited the the Aran Island lifestyle. Its thick thick Irish wool both acted as very effective protection against the constant wind and rain that blew in from the Atlantic Ocean. An interesting fact about the aran is that it can absorb 30% of its weight in water before feeling wet so it was the ideal garment for the local fishermen.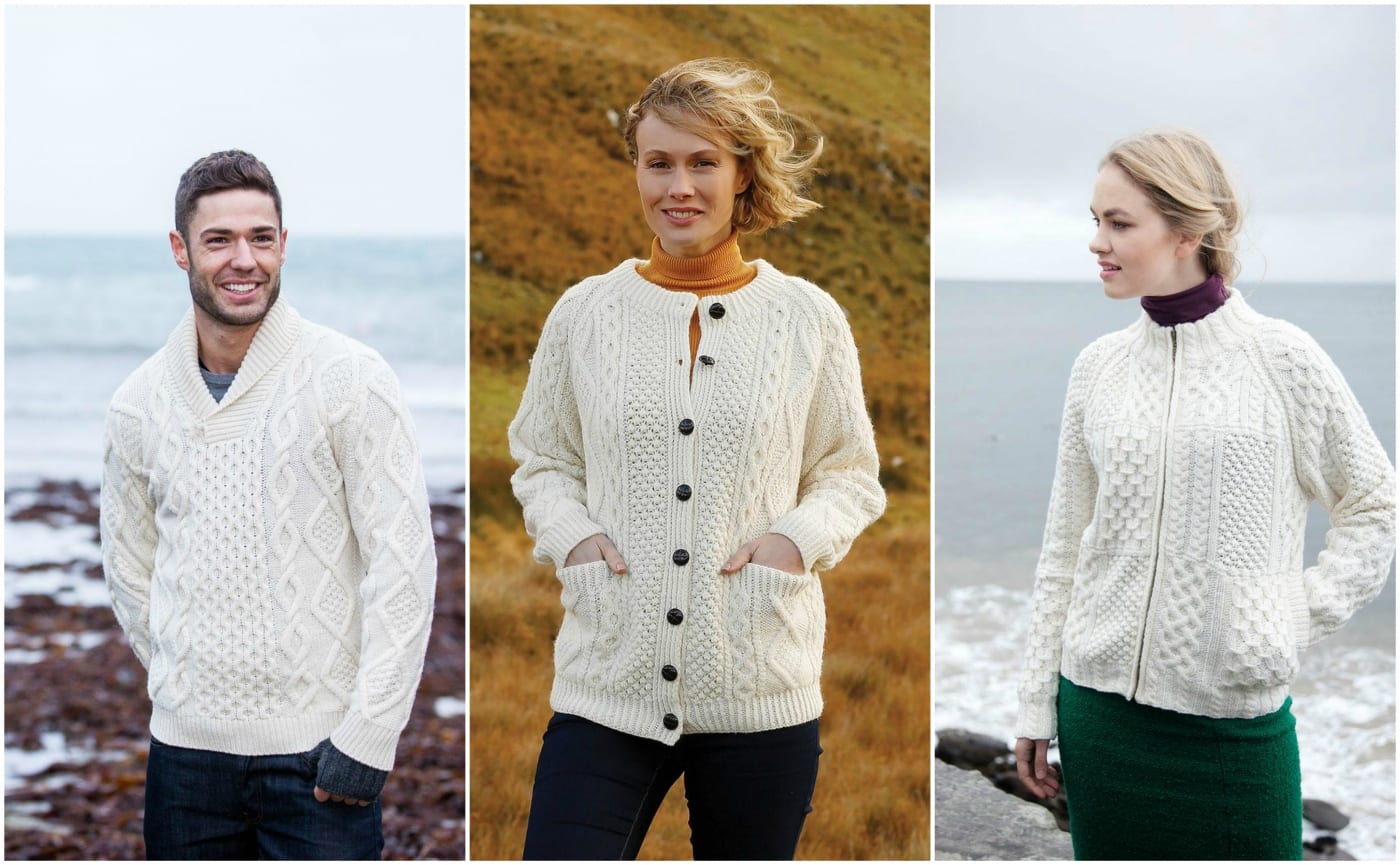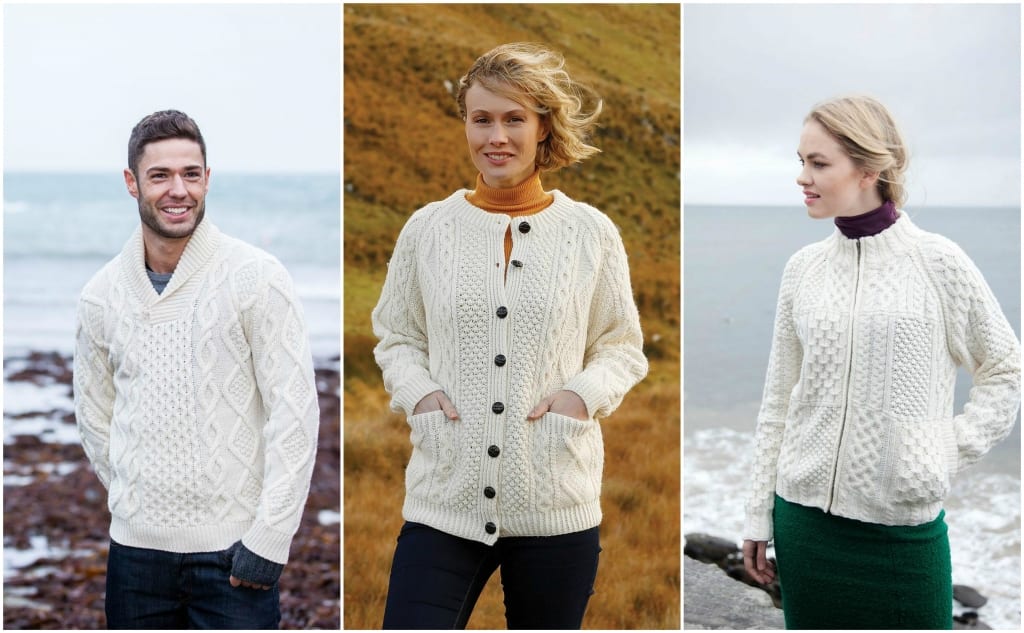 Every Stitch Tells A Story
The patterns stitched into every sweater told a story about the loves, lives, losses and defiance of the community who lived at the edge of the Atlantic. Families developed their own patterns that were kept within the family for generations. Each stitch was imbued with a particular historical and cultural significance and so the combinations of stitches told a very specific story about the wearer and their family. In many cases, the sweaters were used to identify the bodies of fishermen who had died at sea.
Shop Authentic Irish Aran Jumpers