Visiting Cork: A Guide
Cork City is a vibrant and historic city located in the south of Ireland, known for its lively atmosphere, rich cultural heritage, and stunning natural beauty. The city offers a wide range of attractions and activities for tourists to enjoy. Here is just a handful of the many places Cork City has to offer.
Blarney Woollen Mills
Located just six miles north of Cork City, our store is housed in one of Ireland's oldest and most authentic Irish woollen mills. Originally established in 1823, Blarney Woollen Mills has become a staple of Cork retail. A family run Irish business since its beginnings nearly 200 years ago, we offer a fantastic selection of Irish brands to shop. Blarney Woollen Mills is synonymous with excellence; expect an exemplary level of care, outstanding personal service and a truly unique selection of the best of Irish design. Our Irish makers and designers include; Fisherman Out Of Ireland, Waterford Crystal, Belleek, Galway Crystal and more!
Fancy a bite to eat? Head to The Mill Restaurant or Christy's bar, both located on site. If you want to extend your stay we also have the luxurious Blarney Woollen Mills Hotel, guaranteed to make your visit to Blarney unforgettable.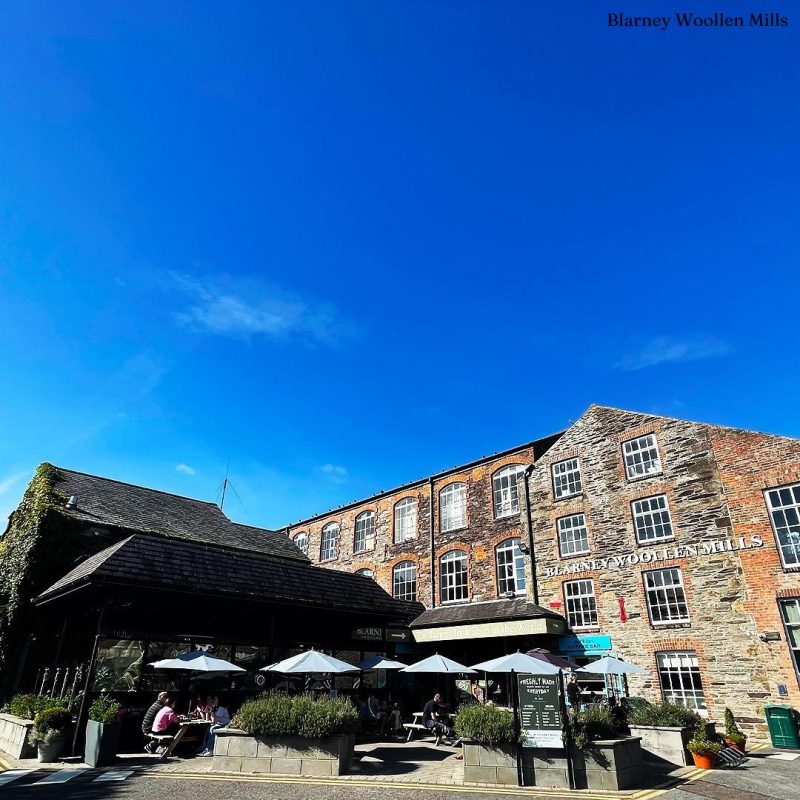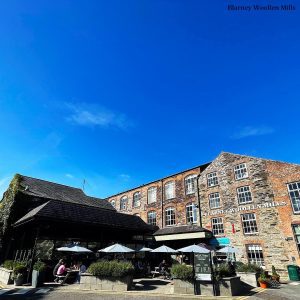 Blarney Castle
Built nearly six hundred years ago by one of Ireland's greatest chieftans, Cormac MacCarthy, and has been attracting attention ever since. Over the last few hundred years, millions have flocked to Blarney making it a world landmark and one of Ireland's greatest treasures. It also has the Blarney Stone at the top of the castle, which legend has it, if you kiss it, you will receive the 'gift of the gab'.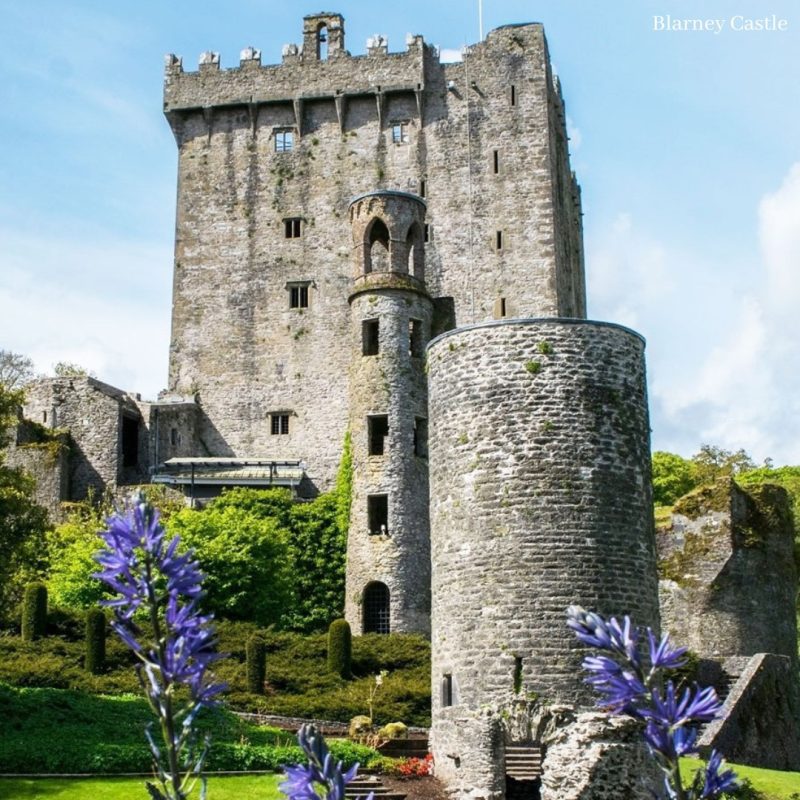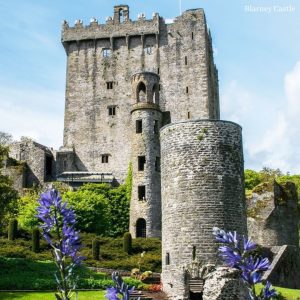 Cork City
Elizabeth Fort
Elizabeth Fort, found on Barracks Street in Cork City, is steeped in history, specifically in the 1690's when it came under attack during the siege of Cork. The fort went on to house an army barracks, and a convict depot for transportation. It also housed an RIC (Police) station, a food depot during the Great Famine. As of today, the walls of the fort have been opened to the public.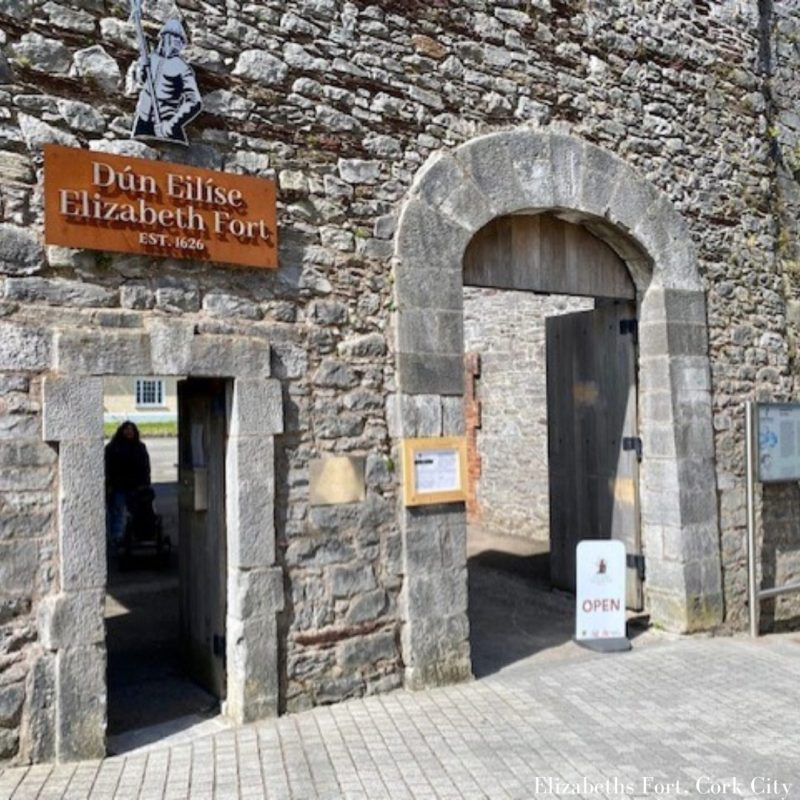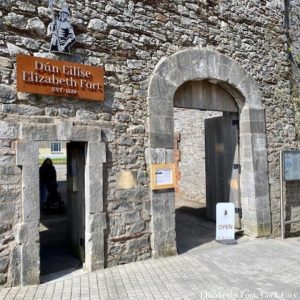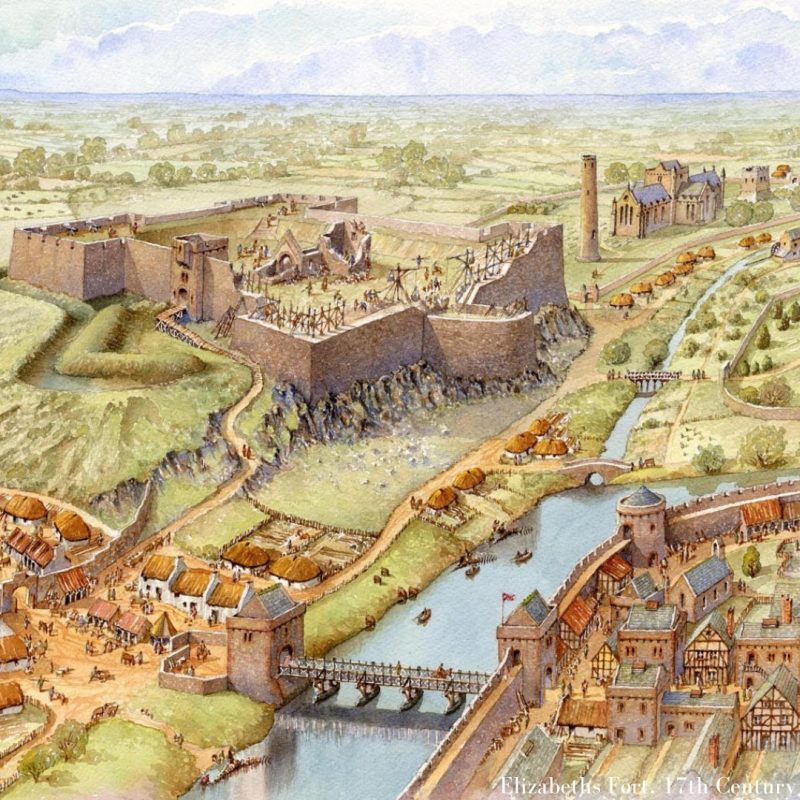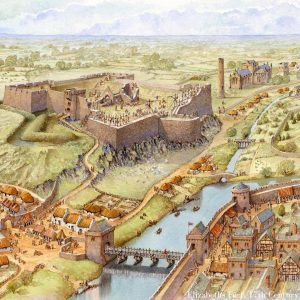 The English Market
Cork City's English market has been trading since 1788. It is one of the oldest covered markets in Europe, having survived famine, flood, war, fires, and multiple recessions to remain a strong part of Cork's retail environment. Renowned as a food market, it is an important part of food culture in Cork, with an emphasis on fresh, local produce with traditional Cork foods as well as an array of international delights. The stallholders are local and independent food producers or retailers, often with generations of families working in the Market. The reputation and history of the market has attracted thousands visitors each year – heads of state, celebrities and tourists from across the globe have come to see the market.
https://www.corkcity.ie/en/english-market/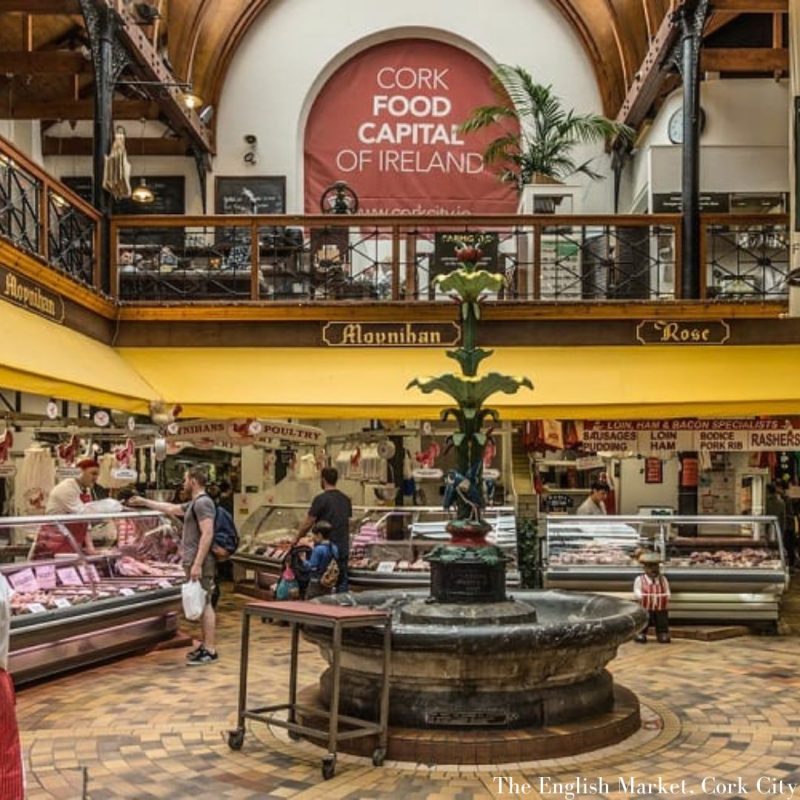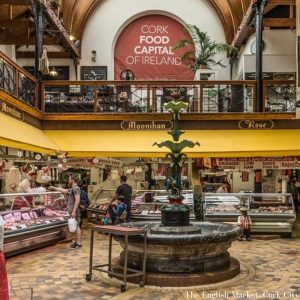 Cork City Gaol
The Gaol was designed in the early 1800s to replace the city's old gaol at the North Gate Bridge, which by that point was almost 100 years old, overcrowded and unhygienic. The building work started in 1818. It was designed by the architect William Robertson and built by the Deanes. When the prison opened in 1824, it was described as being "the finest in three kingdoms". The building was used by Radio Eireann to broadcast Cork's first radio station from the late 1920s up until the 1950s. Cork City Gaol first opened as a visitor attraction in 1993. What is highlighted is the harshness of the 19th century penal system, with people imprisoned for crimes of poverty such as stealing loaves of bread or simply for drunkenness or using obscene language.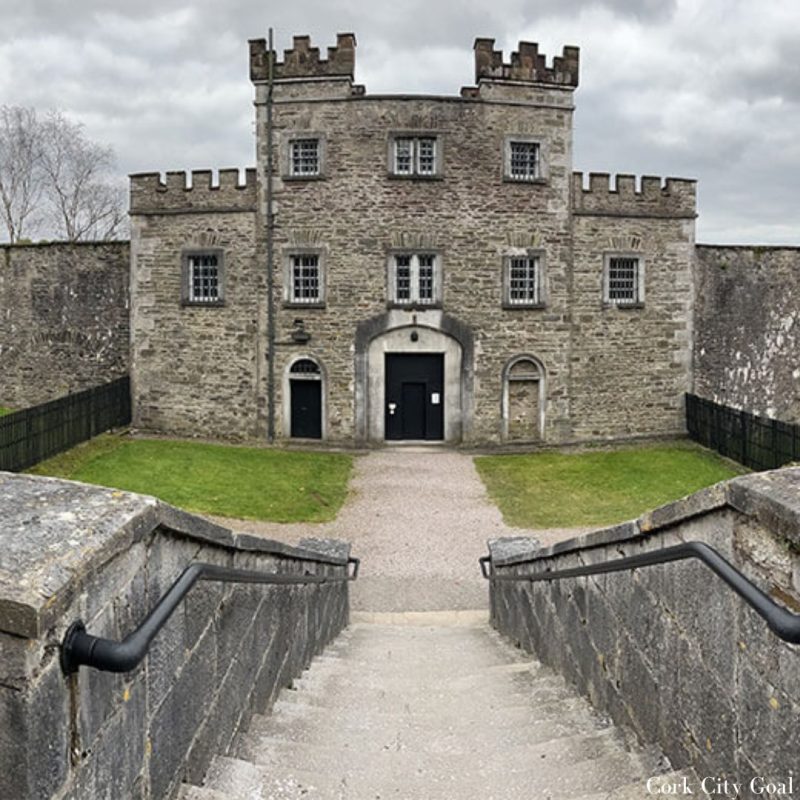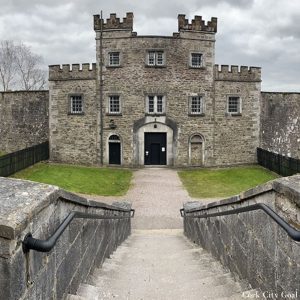 Kinsale
Kinsale is a town located in County Cork, Ireland. It is a popular tourist destination known for its scenic harbor, colorful buildings, and rich history. Kinsale is also renowned for its culinary scene, with numerous award-winning restaurants and cafes serving local seafood and produce.
Kinsale is also well-known for its outdoor activities, including sailing, fishing, and golfing. The town is situated on the Wild Atlantic Way, a scenic driving route that stretches along the western coast of Ireland, making it a popular stop for visitors exploring the region.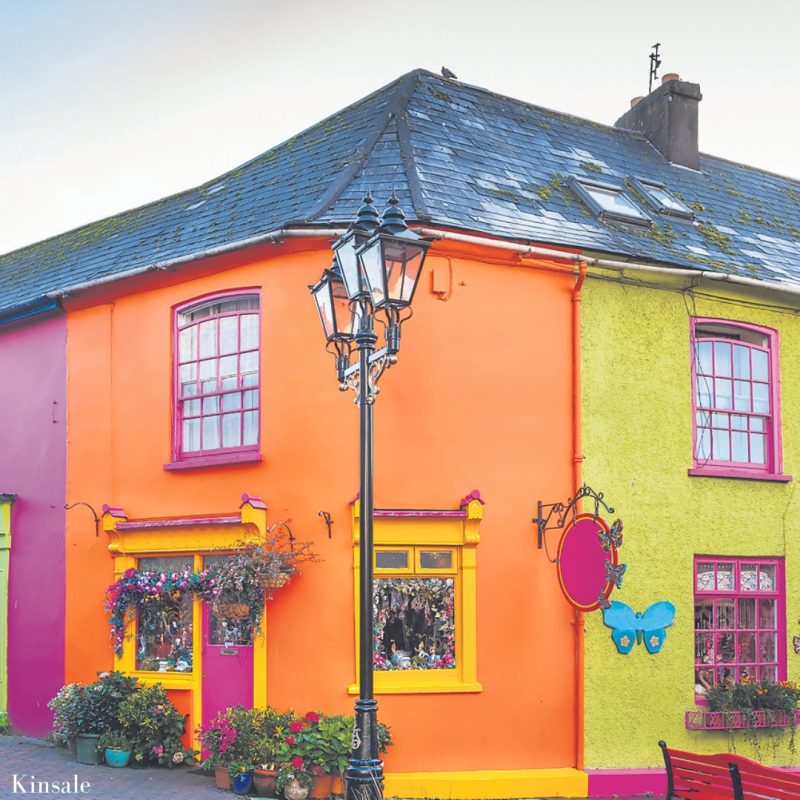 Charles Fort
Charles Fort is one of Ireland's largest military installations, being involved in some of the biggest events in the history of this country. It withstood a siege that lasted 13 days during the Williamite Wars, before falling. During the Civil war in the 1920s, anti-Treaty forces burned the Fort out. William Robinson is credited with designing it, having also designed the Royal Hospital in Kilmainham in Dublin.
https://heritageireland.ie/places-to-visit/charles-fort-national-monument/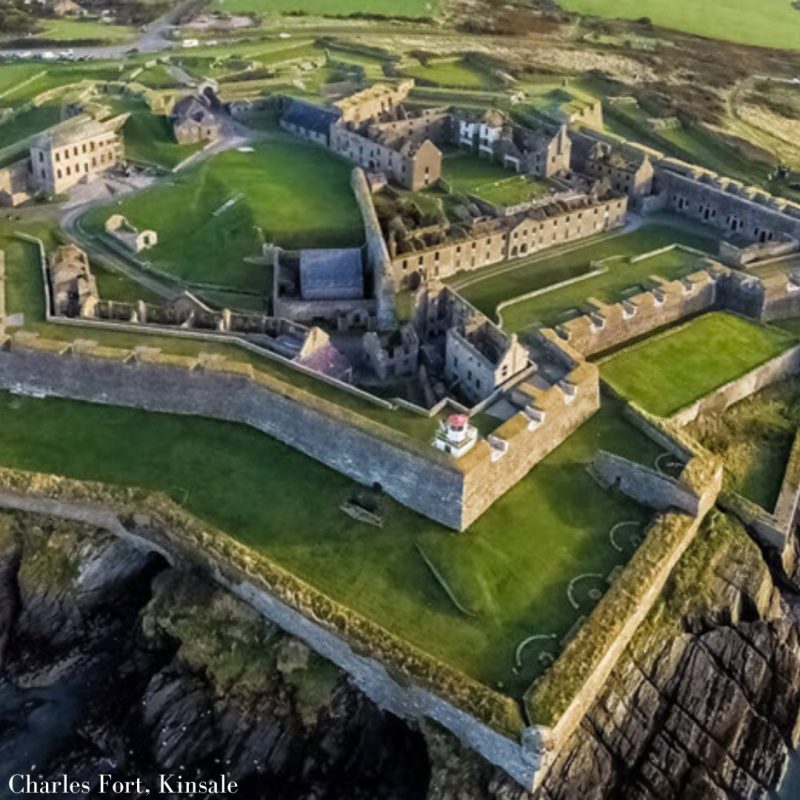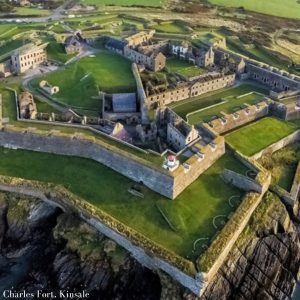 Cobh
Spike Island
Spike Island was used as an isolated prison on four separate occasions over 400 years. The first was in the 1600's holding Cromwellian prisoners. The second was in the 1840's, with Spike Island becoming the largest prison in the world, and there has never been a larger prison in Britain or Ireland before or since. The third opened in 1921 and it held over 1200 Irish Republican prisoners during the Irish War of Independence. The final prison on Spike Island opened in 1985, and only closed in 2004.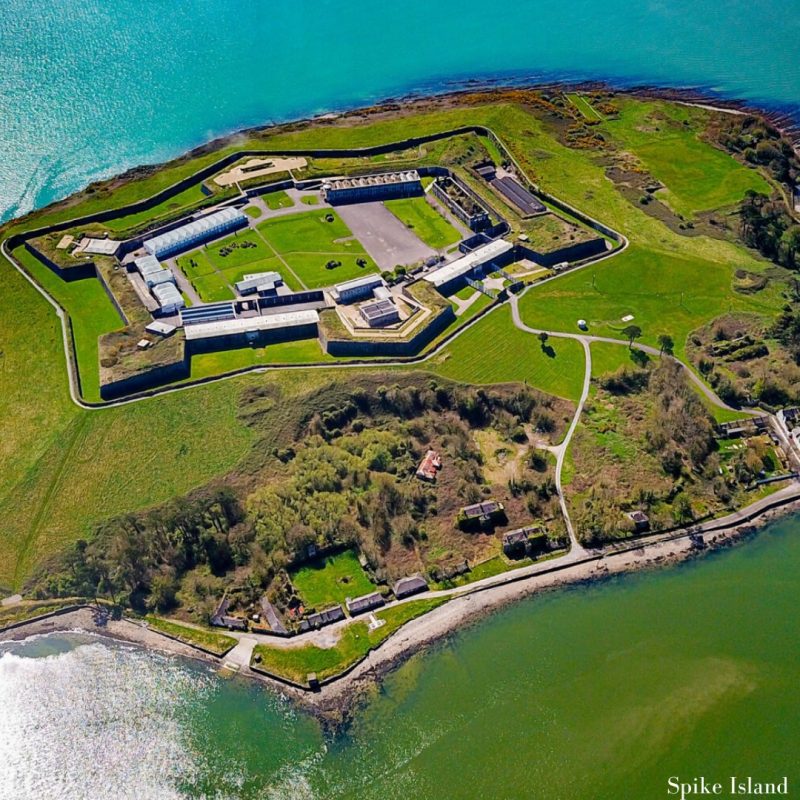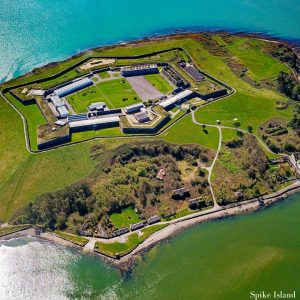 Titanic Experience
On April 11th 1912, 123 passengers came to the busy harbor town of Queenstown (now known as Cobh), to board Titanic bound for New York. Four days later they would find themselves fighting for their lives in one of the world's most tragic maritime disasters. With knowledgeable guides and immersive audio visual displays, we will take you on a unique and emotive journey back in time.
https://www.titanicexperiencecobh.ie/the-experience/
Quickfire list:
Saint Fin Barre's Cathedral: This stunning cathedral is one of Cork's most iconic landmarks and features intricate carvings and stained glass windows.
Cork City Walking Tour: Take a guided walking tour of the city to learn about its history and architecture. You can also opt for a food tour to sample some of the local cuisine.
Cork City Museums: There are several museums in Cork City, including the Cork City Museum, the Crawford Art Gallery, and the Butter Museum, which all offer fascinating insights into the city's history and culture.
Cork City Parks: The city has several parks that are perfect for a relaxing stroll or a picnic, including Fitzgerald Park, Bishop Lucey Park, and the Ballincollig Regional Park.
Cork City Festivals: Throughout the year, Cork City hosts a range of festivals and events, including the Cork Jazz Festival, the Cork International Film Festival, and the Cork Midsummer Festival.
The Wild Atlantic Way: This scenic driving route stretches along the west coast of Ireland, including Cork County. Along the way, you can enjoy breathtaking coastal views, charming towns, and outdoor activities such as surfing and hiking.
West Cork: This region of Cork County is known for its stunning coastal scenery, charming villages, and artisan food producers. Highlights include the town of Skibbereen, the Beara Peninsula, and the Sheep's Head Way walking trail.
Fota Wildlife Park: This wildlife park near Cork City is home to over 70 species of animals, including cheetahs, giraffes, and rhinos.
Whether you're interested in outdoor activities, history and culture, or simply relaxing in a charming seaside town, Cork City & County have something to offer!