Need something for the outdoorsy man in your life? View our selection of caps, scarves, outerwear and sweaters to keep your man bundled this season!
Padded Cord Gilet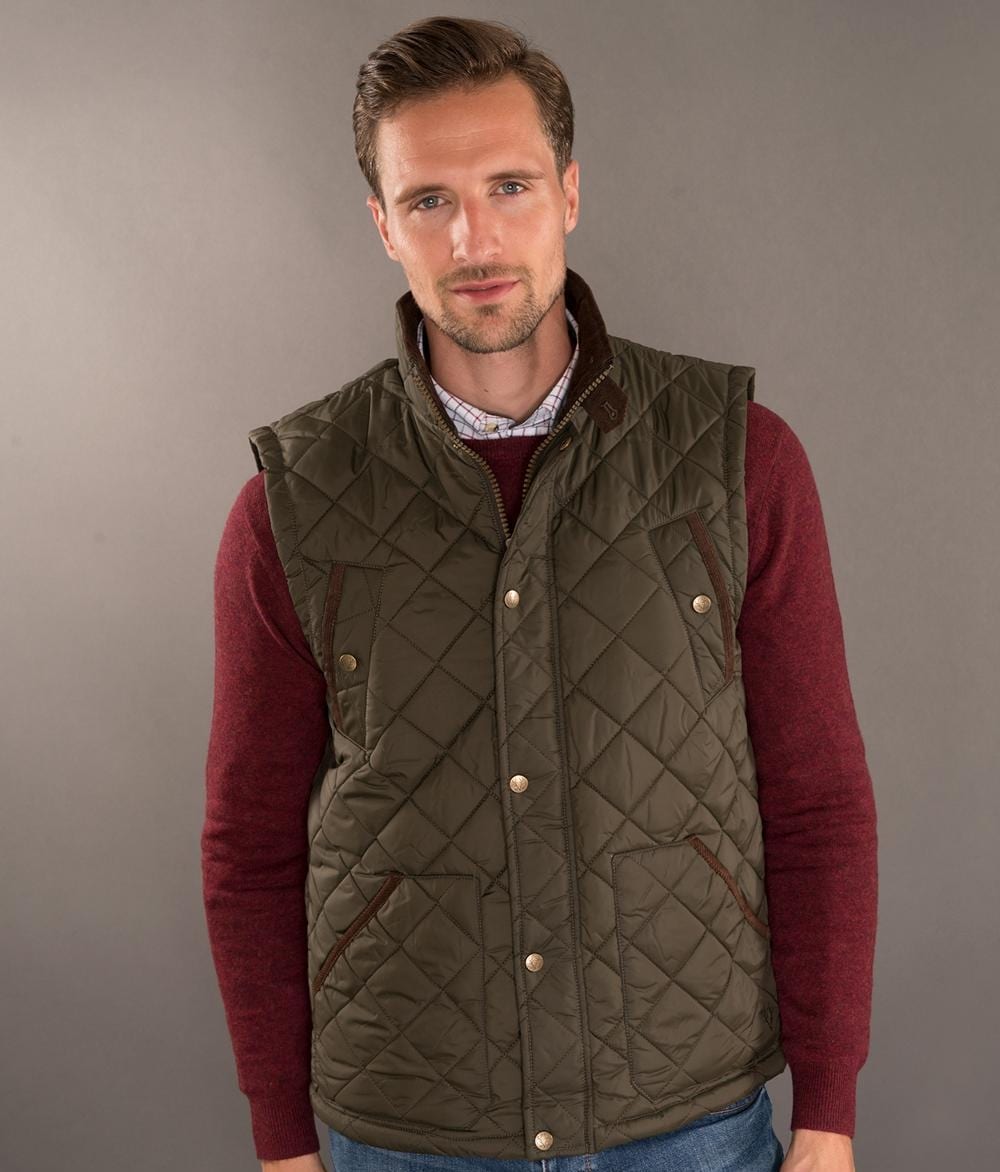 Ideal for walks through the wilderness, this Padded Cord Gilet offers a cozy outer layer for those extra fresh days. Cut for a snug fit, this garment allows for plenty of movement meaning it won't get in the way of a good day's fishing!
Irish Blackthorn Walking Stick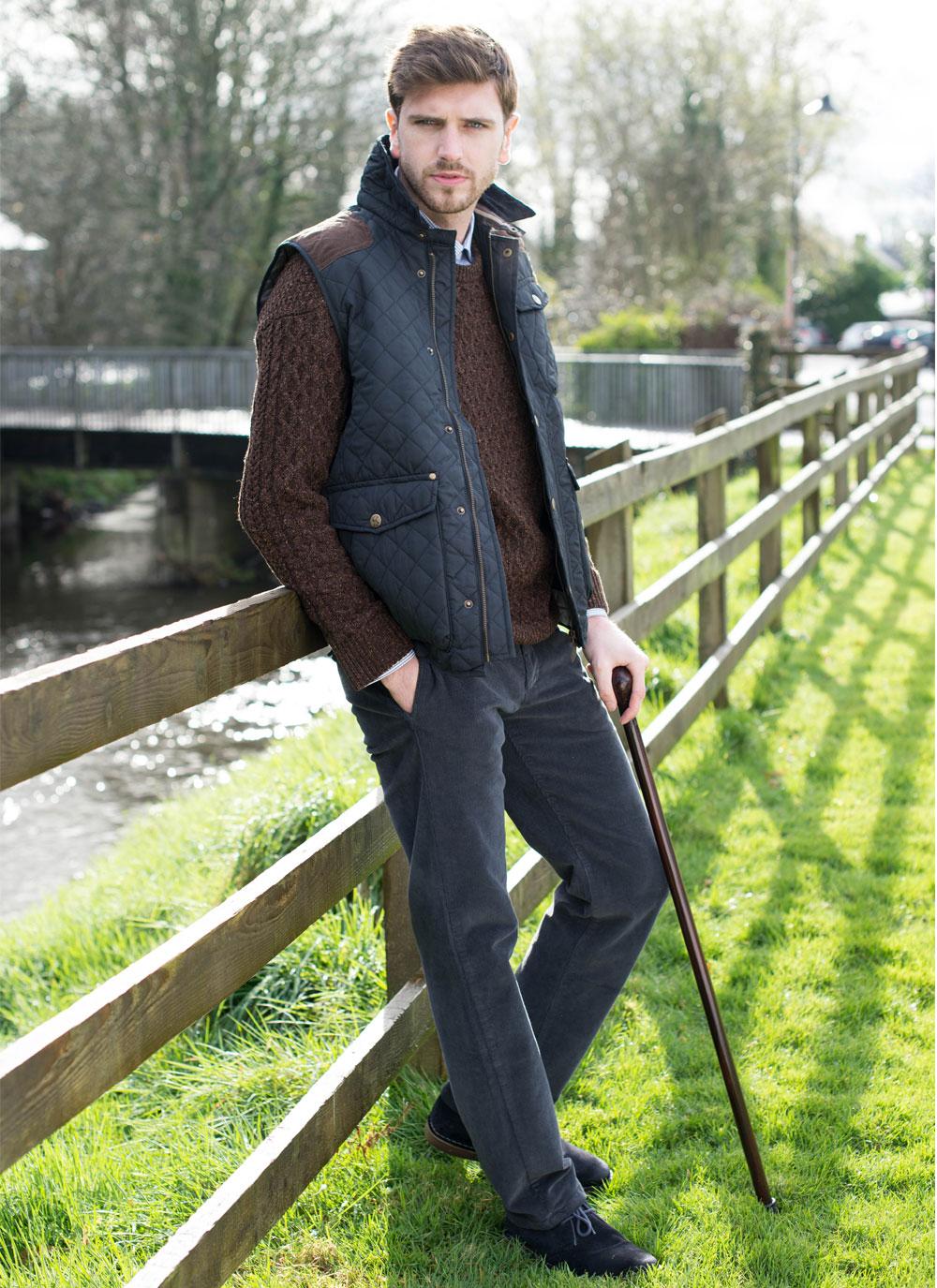 The perfect accessory for the Hibernian hiker, this classic walking stick is made in the traditional shillelagh style. Crafted from Irish Blackthorn, this walking stick is identical to that which was handcrafted for President Kennedy, President Ronald Reagan and President Bill Clinton during their historical visits to Ireland.
Wool Trinity Cap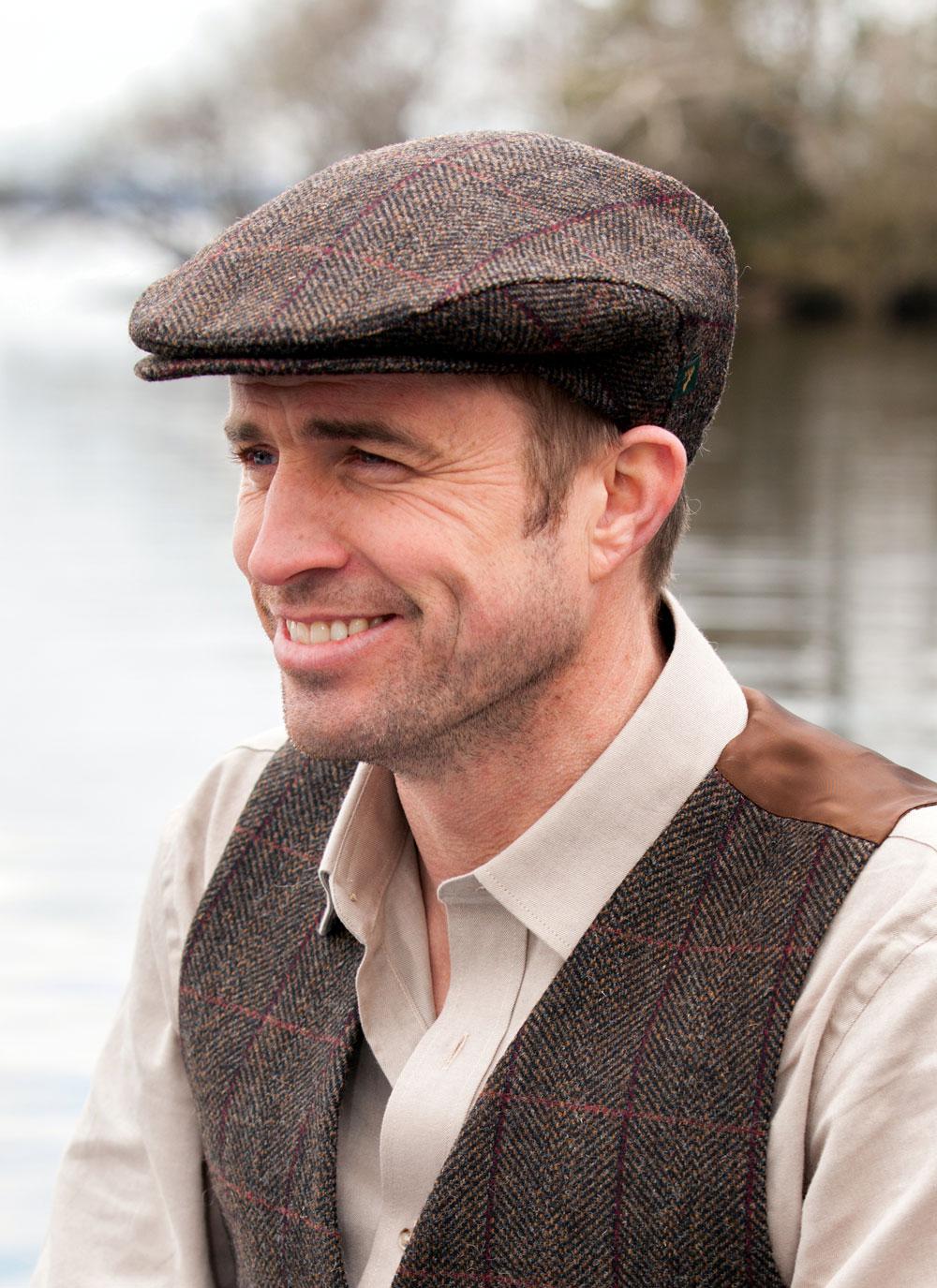 Protect his head (and his hair!) on blustery days with this beautifully crafted woollen flat cap. The heritage style is sure to lend your man a touch of vintage Downton glamour as he goes about his adventures!
Lambswool Scarf Country Check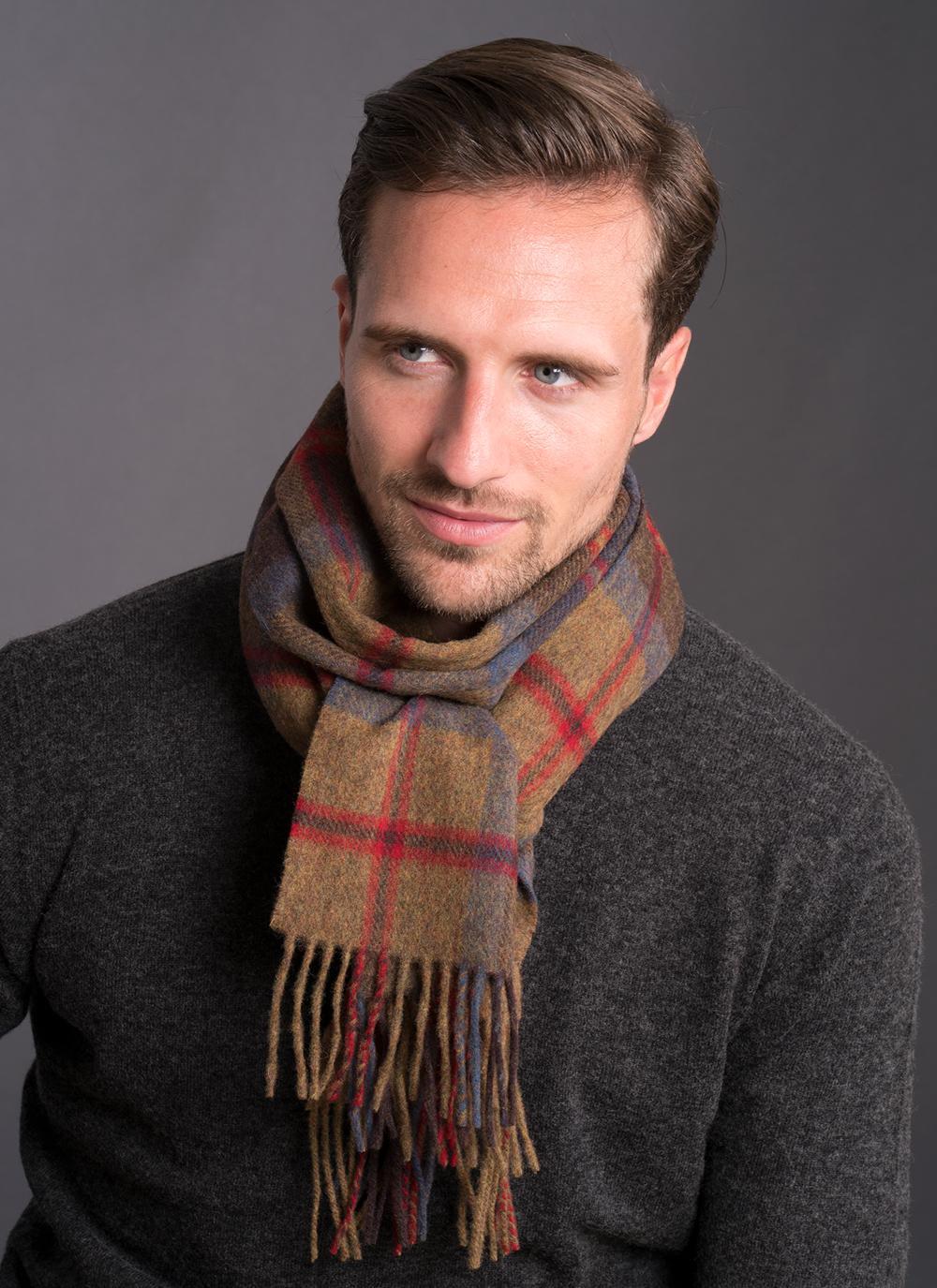 This classic lambswool scarf blends together natural tones reminiscent of the rich hues of the Irish landscape. As cozy as it is chic, it is the perfect accessory for a day out in the wild!
Heritage Zip Cardigan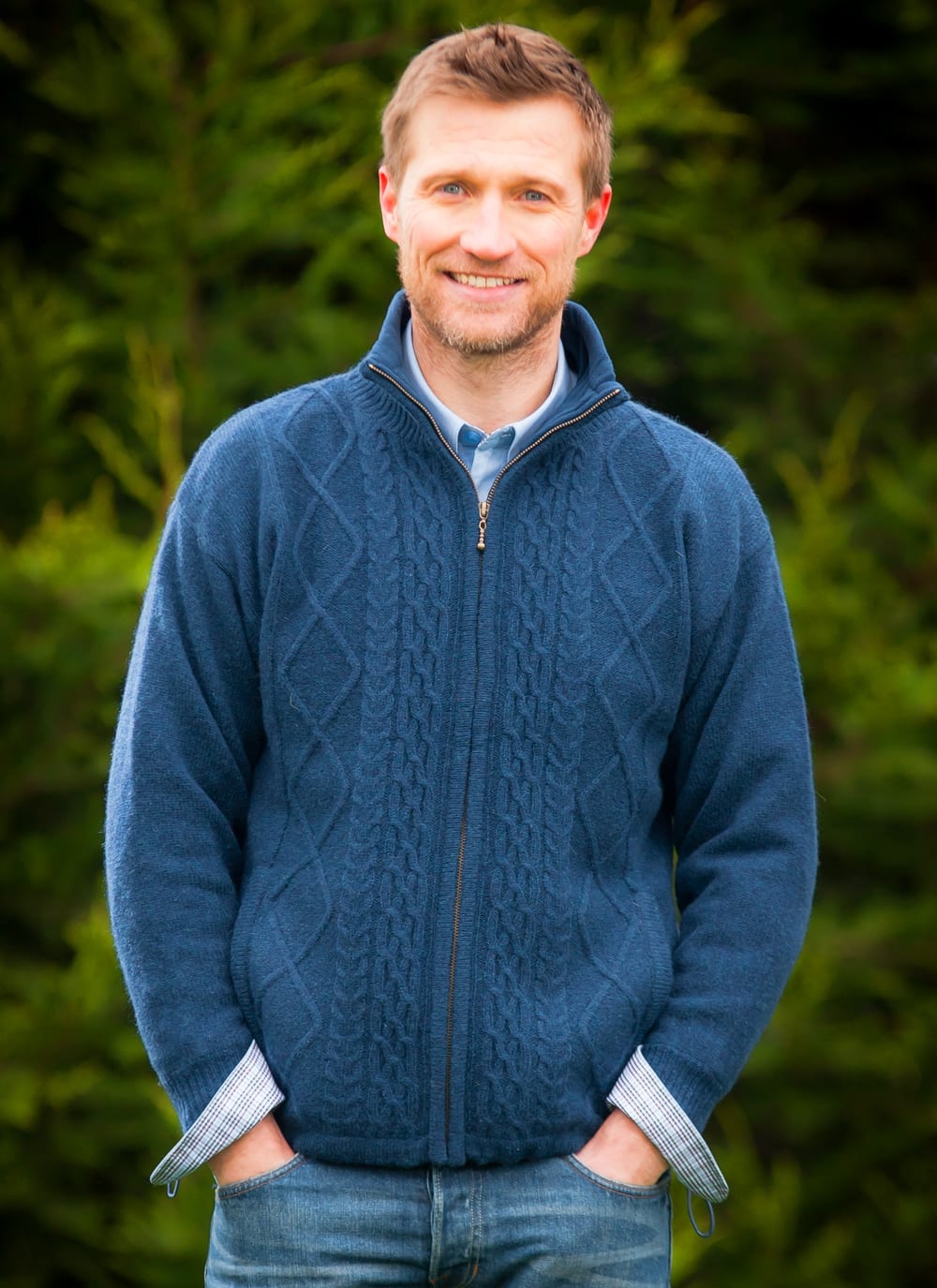 The Heritage Zip Cardigan is woven from 100% shetland wool giving it natural insulation. It also includes cotton lining and a fleece lined collar for extra warmth. Whether he's strolling on the beach or scaling a mountain, he certainly will not be getting cold in this sweater!