The Irish coast is one of the most beautiful in the world, however its rugged cliffs and temperamental weather presents many dangers to seafarers. We examine the great lighthouses that have guided seafarers to safety for hundreds of years. 
A lighthouse is described as a tower, building or structure that is designed to emit light from a system of lamps and lenses. It is used to aid in navigation for maritime pilots and ships at sea. They mark dangerous coastlines or reefs and assist in safe entries to harbors. Lighthouses were originally lit by open fire and then candles. Nowadays, lighthouses contain a light source which is either electric or oil fueled. 
The Great Lighthouses of Ireland
Ireland has many lighthouses which are available for viewing. We would certainly recommend taking a trip out to one of these spectacular lighthouses during your next family holiday to Ireland.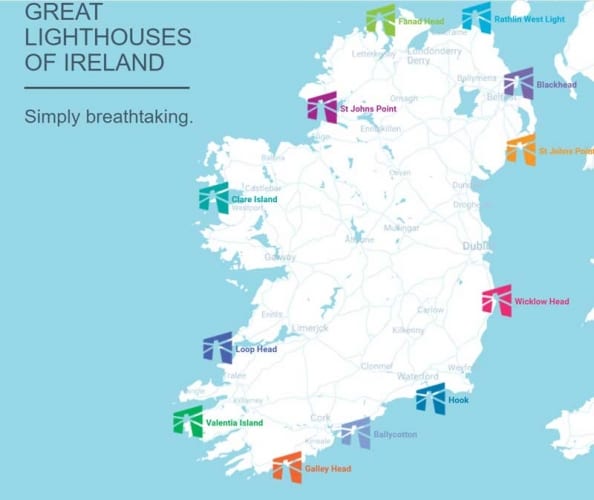 Located in the heart of the breathtaking Causeway Coast, Blackhead Lighthouse is the perfect location to discover Northern Ireland. Built in 1902, Blackhead Lighthouse helped to guide many famous vessels during Belfast's golden age of shipping including the ill-fated Titanic.


Curious to experience the life of a lighthouse keeper? Well what better place than Wicklow Head Lighthouse which offers thoroughly unique accommodation for you and your family. This octagonal stone tower boasts stunning views of the Irish sea on three sides. Built in 1781, the lighthouse originally had an eight-sided lantern mounted on the top. In October of 1836, the lighthouse was struck by lightening, leaving the interior completely destroyed.
Galley Head Lighthouse was built in 1875 during the heyday of lighthouse building. This gleaming white lighthouse sits on the southernmost point of Dundeady Island which can be found near the charming West Cork town of Clonakilty.  Once the most powerful lighthouse in the world, the original light could be seen from up to 30 kilometers away during clear weather.
Since 1670, this lighthouse has stood proud at the beautiful Loop Head. Originally, it had a coal burning brazier on a platform in the room where the lightkeeper lived. Today you can enjoy interactive exhibits in the Lightkeeper's Cottage and take guided tours up the lighthouse tower and balcony. Come visit Loop Head for fantastic views as far as the Blasket Islands and Twelve Pins in Connemara.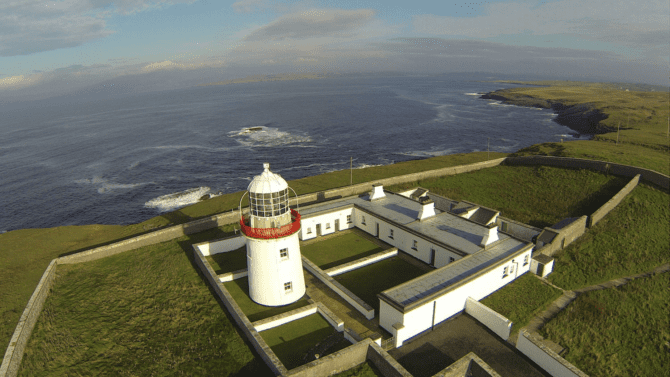 The merchants and traders of Killybegs requested a lighthouse be built on St. John's Point in 1825. The lighthouse tower is made of cut granite and was designed by George Halpin Senior who was the era's most acclaimed civil engineer. Enjoy an overnight stay in one of the lightkeeper's cottages and experience the splendid views of Donegal Bay towards Sligo, Mayo and beyond. Don't miss seeing the pretty, pink sand at Coral Beach and some of the clearest waters in Europe.
Enjoy exploring the magnificent lighthouses of Ireland on August 7th, National Lighthouse Day!
Header image courtesy of maxpixel.com.