Blarney Irish Linen
The newest additions to Blarney Woollen Mills are our luxurious linen bed sets – made from 100% pure Blarney Irish Linen here in Ireland, this linen bedding is a fantastic investment. Linen fabric has become an increasingly popular textile across the world. It is twice as durable as typical cotton bedding. Pure linen will last for decades, making it the perfect lifelong luxury for you to add to your home. The flax fiber found in linen ensures that the fabric is breathable – this makes it an excellent conductor of heat on cold nights, and also providing you with a cool night's sleep in hotter, clammy weather.  Sleep soundly in the most luxurious bedding there is, which will become softer and even more comfortable with each wash.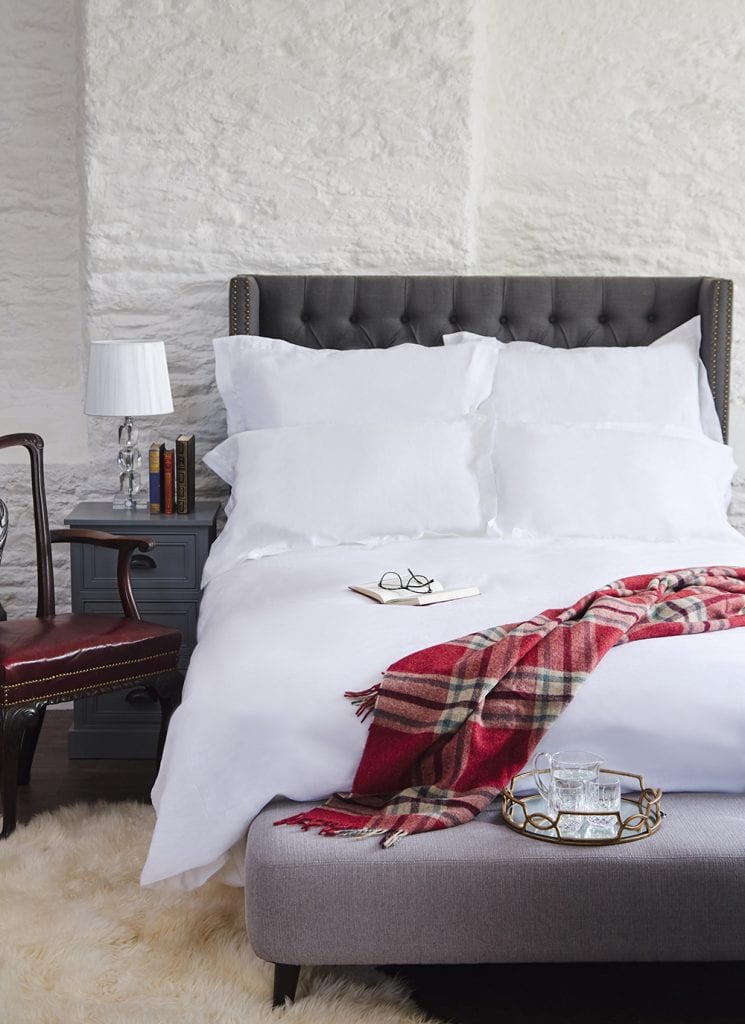 Benefits
Did you know that linen is an eco and environmentally friendly fabric? All flax fiber which is used to make linen can also be used in other ways and the seeds are pressed to make linseed oil. Linen is fully biodegradable and we are proud that our Blarney linen bedding has been ethically produced here in Ireland.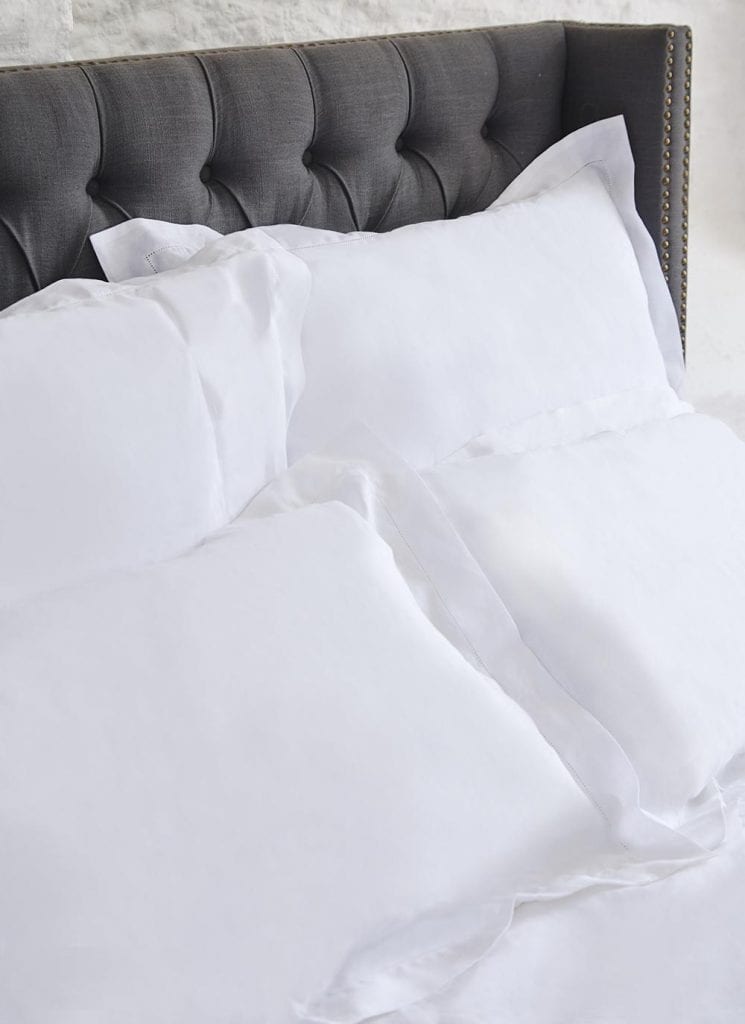 Read the impressive list of benefits below that make our Blarney Irish Linen bedding a must-have:
100% Blarney Irish Linen
Eco & Future Friendly
Renewable & Recyclable
Naturally anti-bacterial
Moth Resistant
Naturally Wicking
Ethically Produced
Made in Ireland
Environmentally friendly, biodegradable & sustainable
Anti-allergic & moisture absorbent
Breathable fabric
Twice as durable as cotton bedding
Our bed sets are available in King Size, Super King and we have matching pillowcase sets also available. Invest in linen bedding and sleep in luxurious comfort for years to come!