When it comes to Aran Sweaters, every stitch tells a story…
The women of the Aran Islands imbued each individual stitch with a particular significance. The combination of stitches on each aran sweater told a very specific story about the wearer and their family. Stories of their loves, lives, losses and defiance…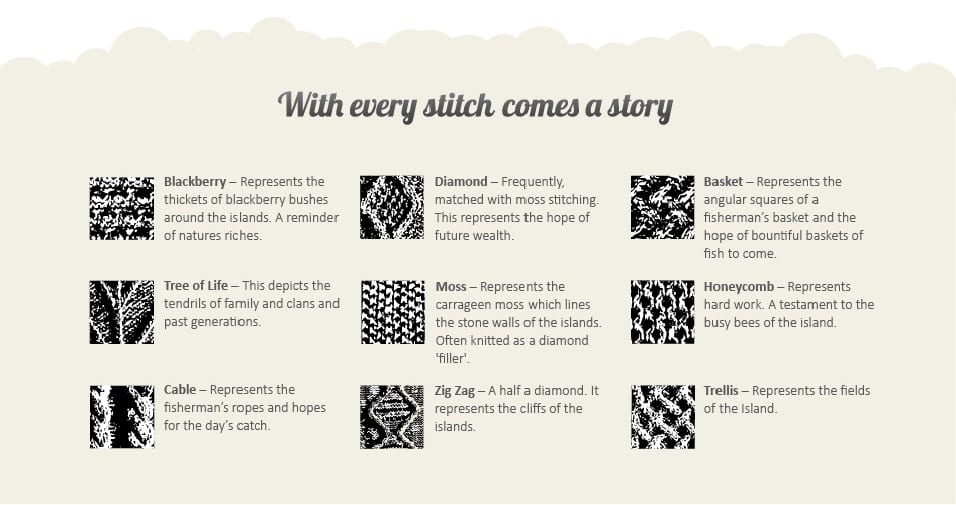 A Tragic Function
Each family on the Aran Islands had a special pattern. These patterns were a source of pride and as such remained a closely-guarded secret that would not be shared outside the family. However, there is also a darker story behind these specific patterns.
Fishing provided the main source of income for those living on the island. The island men braved the stormy seas of the Atlantic throughout the year, putting themselves at enormous risk. The women of the island created specific pieces for their husbands and sons so that in the event that he became lost at sea, his body could be easily identified from the family design on his aran Irish sweater.
The most famous example of this occurs in J.M. Synge's famous drama "Riders to the Sea," in which the sister of a drowned man is able to identify him by spotting a dropped stitch in his socks.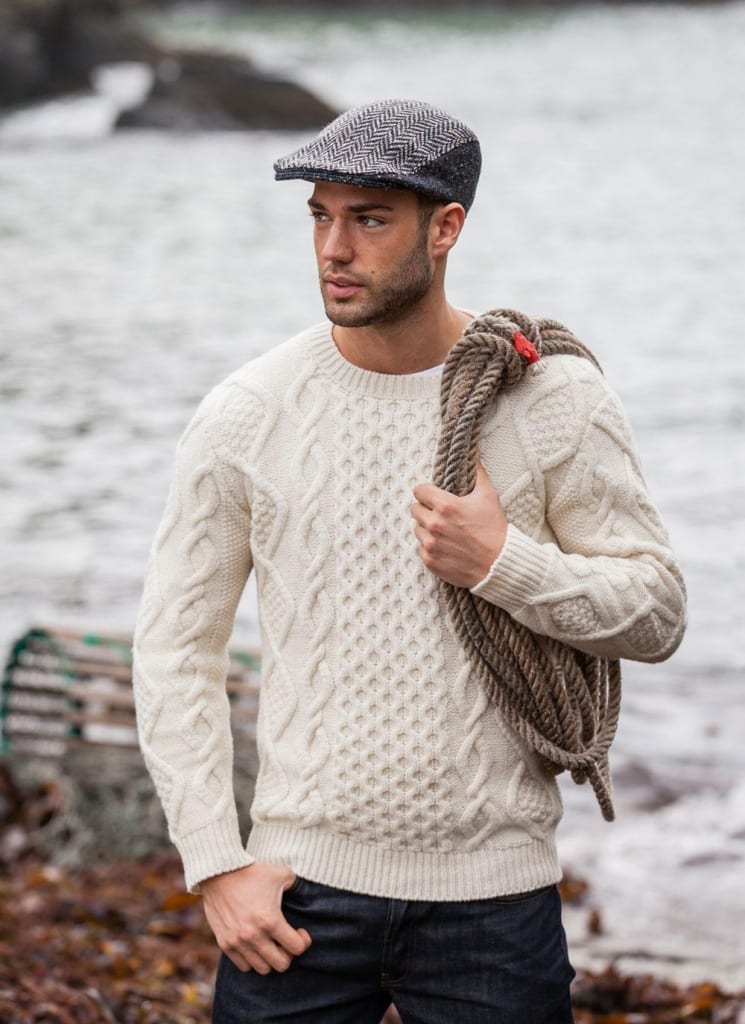 Stitched with Love: The Tradition of the "Bridal Shirt"
The Aran sweater was at the heart of Aran Islands courting rituals. If romance blossomed between a fisherman and local young lady. The girl would express her interest in moving things forward by knitting what was known as a "bridal shirt." This was not only an act of love but also one of practicality, as she would use it as an opportunity to demonstrate her practical domestic abilities. She would then present the sweater to "her man" which he would then first don on his wedding day.